 Not pass happy: With the Texans amassing a net of -5 yards in yesterday's win in
, it would be hard to envision any scenario in which the passing game looked better on film Monday than it did during game play Sunday.
To no one's surprise, Gary Kubiak revealed Monday afternoon that after watching yesterday's triumph over the Raiders,
's pass offense didn't look particularly well on video.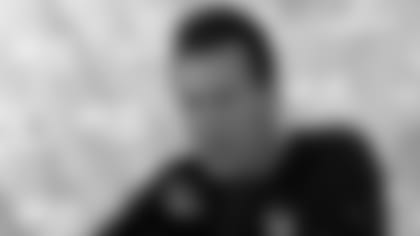 "It definitely wasn't any better than it was during the game," Kubiak said. "It's usually a combination of things and this is no different. First of all, we didn't protect very well at all. They're (
's defense) pretty good, but you can't give them too much credit. I think us not protecting well during the early phases of the game, maybe David (Carr) lost some confidence in what we were doing up front. When we did protect well later, he seemed a little antsy and didn't go through his reads. The two together, they don't mix."
Carr attempted just 14 passes on the day, completing seven of them for 32 yards. Since lost yardage due to sacks is subtracted from a team's net passing yardage,
their first red number passing for a game in franchise history.
It marked the first time since 1981 that a team had negative passing yardage and won a game. Ironically, the last team to do it was the Houston Oilers, but if the Texans are going to beat that franchise this Sunday, now the Tennessee Titans, they're most assuredly going to have to rediscover their passing attack.
"We're going to have to be able to throw the ball, that's a fact," Kubiak said. "It's been a long time since someone got away with that and won in this league, it's been a long, long time, that doesn't happen often. We'll have to be balanced (this week)."
In a rush:One positive that emerged from
's struggles in the pass game was Ron Dayne displaying the ability to carry a team to victory. Dayne tallied 83 of his season high 95 yards in the a second half that saw the Texans turn a seven-point deficit at halftime into a nine-point win.
While Dayne has clearly earned more playing time, Kubiak said Monday that Wali Lundy will remain the starter at running back heading into this weekend against the Titans.
"We're going to play them both," Kubiak said of Dayne and Lundy. "Does he (Dayne) deserve a chance to get more carries? Yes, but I think Wali has done some good stuff, he has played well. I don't think we know which day which one will run better. They're just two different types of players and we'll continue to use them both."
Kubiak said that rookie Chris Taylor should be active for a game in the near future and might play as early as Sunday against the Titans. Even if
is active, expect a heavy dose of Dayne in the second half where Kubiak thinks he excels, especially now that he's healthy.
"When we got Ronnie, in all honesty, he wasn't healthy," Kubiak said. "Ronnie had a turf toe coming out of training camp. It took him some time to get healthy. We probably threw him out there too fast. He told me he felt as good as he felt all year heading into (yesterday), hopefully that holds true, but he's also a big body and when a defense get's tired at the end of the game, he's a tough guy to tackle so I think that has a lot to do with it and that's what happened yesterday."
Pro Bowl bound: While Andre Johnson continues to rank among the league leaders in both yards and receptions seemingly assuring himself of his second Pro Bowl birth, rookie linebacker DeMeco Ryans continues to garner attention for his play anchoring a
defense that is continually improving.
Kubiak was asked Monday if he thought his second round pick out of
in February. Despite the fact the Ryans ranks second in the NFL in tackles and first in solo stops, Kubiak wasn't sure Ryans was a lock for his first Pro Bowl selection.
"You know I don't know," Kubiak said. "We were talking earlier today about that. I don't think you ever know until you sit down and start looking at everybody during the season and coaches and players start voting for the Pro Bowl. I think (yesterday) is going to help him get a lot of attention because of the sack, the turnovers, the interception at the end."
Ryans had a career-high 15 tackles in yesterday's win in
to go along with a sack, interception, forced fumble, fumble recovery and three passes defensed.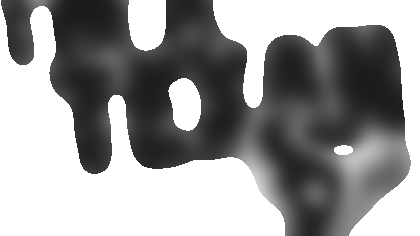 "The game he just played was one of the best games I've ever seen any defensive player play," Kubiak said. "…It should get him a lot of recognition and usually with that recognition players usually sit up and notice and we'll see what happens."
Fans can vote for Ryans, Johnson and other Texans here until Dec. 12.
Homecoming: Vince Young returns to
this weekend for his first game in a Titans uniform at Reliant Stadium. With yesterday's win, Young is now 5-4 as a starter in Nashville this season, including a 5-2 mark in his last seven starts.
As a native Houstonian, Kubiak knows what this weekend will mean to the former
"I know that it's going to be a big weekend for that kid and his family because he's so well thought of for what he did at the
," Kubiak said. "That will go down in history. To be able to win a National Championship and be able to play the way that kid played, to grow up maybe, five, ten miles from this stadium and to come in Sunday, that's got to be a tremendous thrill for his career, especially the direction he's going, the way he's playing."
The way he's playing is pretty good according to Kubiak.
"I think the thing that he's doing right now which is exceptional is that he's playing off-schedule," Kubiak said. "He's making plays, third-and-eight, third-and-nine…everybody's covered and he takes off and makes a first down. Probably the most impressive thing to me is his poise. He's like any young player, he's made some mistakes, but he's had his team in a position to win at the end of the game. That's what he's capable of doing and they're playing great right now and he's a big reason why."
Worthy of praise:While Kubiak handed out kudos to almost his entire defense Monday, there was one player on offense he felt deserved to be singled-out.
With Jameel Cook sidelined with a knee injury, Vonta Leach got the first start of his Texans career Sunday and played well.
"I need to mention a kid that played really well for us on offense," Kubiak said. "It was a nice surprise. We started Leach at fullback because Jameel was down and we had a chance to take a look at him and he played really, really well. That was very encouraging and he's fixing to play a lot of football. He had a lot to do with why we ran the football so well."