 Carr status: **The offseason is now in full swing and when Gary Kubiak addressed the media Monday at his last weekly press conference of the 2006 season, the first topic up for discussion was David Carr.
Kubiak acknowledged that the status of the Texans' first-ever draft pick was a story, but divulged little as to the quarterback's future in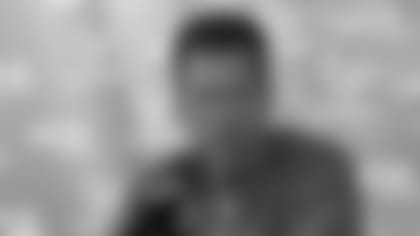 "I know that's a big topic right now," Kubiak said. "All I can say is that David will be evaluated like every other player on this team. In this league you make those decisions using people's opinions and a lot of different views. We'll go back and revaluate our cutups and we'll take into account every coach's opinion."
Cleary, Carr isn't going to be the only player under review in the coming weeks and Kubiak revealed Monday how he and his staff will evaluate each player on his team.
"Our defensive coaches need to be a part of our offensive evaluation and our offensive coaches need to be part of our defensive evolution so that's what we'll be doing the next couple of days," Kubiak said.
As he continued to be pressed on Carr as reporters searched for a vote of confidence, Kubiak instead offered the same promise that he's been preaching for weeks to the media.
"He'll be evaluated like everybody else and it's going to take some time and then we'll decide what we're going to do next," Kubiak said.
When a reporter finally suggested that perhaps there were going to be no other better options available during the offeseason than Carr, Kubiak agreed and shifted some of the quarterback's problems to him and his staff.
"It's easy to look at one position on your team and say we need to go get better at this spot, but sometimes getting better at that position means coaching better," Kubiak said. "You don't just make quick decisions in making personnel and change this and change that without thinking…You might be staring at the best option if you just coach better."
Injuries no excuse: Clearly
's 6-10 record was a marked improvement over its 2-14 record during the 2005 season. It's easy to want instant success, but when you consider the amount of injuries the Texans endured this season and the fact that six of their 10 losses came to playoff teams, there is plenty of hope for the future.
That said, Kubiak was in no mood for excuses Monday.
"Have we had a lot of injuries? You bet," he said. "But that brings up a good point. The one thing we can't do in our organization is we can't sit here and say, 'Well, if this guy comes back and that guy comes back and this guy makes it back for OTA's'- we can't operate like that any more."
In the same breadth, he acknowledged that the organization will no longer count on players to return from injuries healthy and that instead, will view their return as a bonus if they can return to lineup.
"I think we made some mistakes this past year by counting on some situations that didn't pan out, we can't do that any more," Kubiak said. "We got to move forward. If some of these guys that have been injured, if they make it back and they make it on the field and we're better because of it then that's a bonus. But we can't operate like that any more. We won't get any better."
Self Evaluation: As the players were cleaning out their lockers on Monday, many were asked to give themselves a letter grade for this past season. As you can imagine, not one had a favorable grade for himself, and like his players, Kubiak wasn't about to give himself a rave review after a 6-10 season.
"I don't know," Kubiak said when asked to grade himself. "I believe I've got a long way to go. I learned a lot this year. I think the biggest thing I learned, I think I said this yesterday, was just how different it is week-to-week in this league finding a way to win."
Kubiak admitted that as an offensive coordinator for much of his coaching career he had mainly focused on moving the ball and scoring points. As a head coach, he said he's learned that there's much more to winning football games than just putting points on the scoreboard.
"As a head coach, you have so many more things to worry about," Kubiak said. "I think I found out that each week is a different opportunity and you're going to have to find ways to win games. This week it will be defense, one week offense another on special teams. This year we've found a way to win games in a lot of different ways."
Draft forecast:With the conclusion of the NFL regular season yesterday, the Texans now know where they will be selecting in the first round of Aprils NFL Draft.
knows about the draft as Kubiak would not say whether he was leaning toward offense or defense in the first round.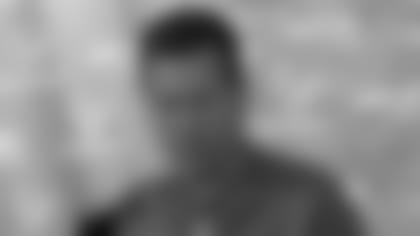 "That would be really hard to answer right now," Kubiak said. "I think that's all going to depend on where we are at with our football team. That's all going to depend on what we need and what players are available."
Kubiak said that finding defensive line help this offseason is a must, citing a need to produce a pass rush without blitzing.
But he also said that his offense could use some more playmakers whether at running back or receiver. Therefore, he wasn't prepared to share any philosophy that he and General Manager Rick Smith will have when it comes to drafting for need or selecting the best player available.
"That can change year to year," Kubiak said. "If there's that elite player at a position where you know he's a starter that he can contribute to your team for a long while or you might have to take the best athlete available. I think that can change from time to time.
Kubiak said that he would love be able to stockpile picks this April, but so would everyone else in the NFL.
"I think that's the way you build a football team, but that's easier said than done," Kubiak said of acquiring extra picks. "All those conversations are wonderful, but people just don't let draft picks go, that's how you build a football team, that's how you get players that you know that will be here for a while.
"I think everyone in this business would like to get extra draft picks, but it's not that easy."
Free Agency needs:The Texans plan to use not only the draft, but free agency as well to bolster next season's roster. Despite not having a lot of room under next year's projected salary cap, Kubiak still expects the Texans to be players in the free-agent market.
"I think that, without talking cap numbers, I think we'll be competitive," Kubiak said. "There are some teams out there who have a lot more room than we do, but I think the one thing that we have going for us now is that we have players out there saying good things about our program."
Hopefully that word of mouth will land Houston some help and Kubiak said that some players look for more than just a big payday when searching for another team in free agency and he feels
may be the right fit for more players than people may think.
"The one thing now about the NFL now is that players have options to where they can go play and further their career," Kubiak said. "Some players sign for money, but there's a lot of players out there that are looking for an opportunity, a great city and a strong organization that's doing things the right way."