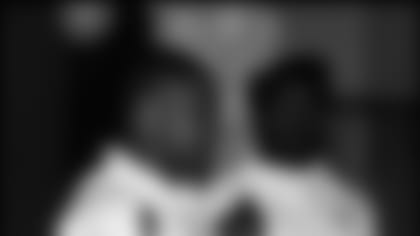 Texans linebackers Antwan Peek and DaShon Polk dropped in for a visit with the Jack Yates High School varsity football team on Tuesday afternoon as part of NFL High School Tuesday. Around 50 players from the 3-1 squad gathered in the school's auditorium to talk to the Texans about the transition from high school football into college football and the possibility of going on to pursue a career in professional football.

Peek, who is now in his second NFL season after a collegiate career in Cincinnati, and Polk, a five-year veteran out of Arizona, shared their high school and college expereiences with the group and also tried to prepare the young players for what lies ahead as a college football player.

"You're setting yourself up for the future now-stay on those books," advised Polk.

The Texans defenders talked with the young football talents about taking the SAT's, the ACT's and what to expect from both academic and playing perspectives in college sports.

"Everything starts here," Peek said. "High school to college was a bigger adjustment than college to the NFL for me. It was like night and day."

Both linebackers then fielded a number of questions from the attentive Yates team and signed autographs before the Tigers hit the locker room to prepare for Tuesday's practice.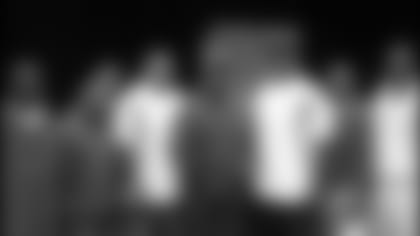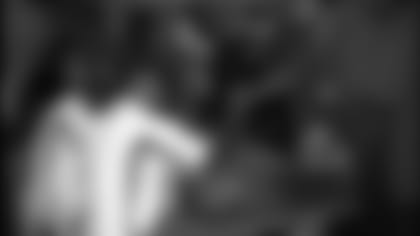 Polk, Peek, head coach Ray Evans and the Yates' football captains.     *

*Polk gives some love to the Yates talented athletes.

**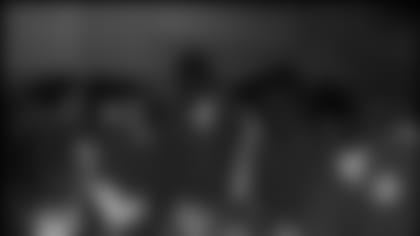 **Peek and Polk sign autographs and talk high school football with the players.


The Yates' football team listens to their NFL visitors.