Texans wide receiver Andre Johnson smiles when he thinks about Santana Moss. They are rivals now, but Johnson and Moss have been friends for years.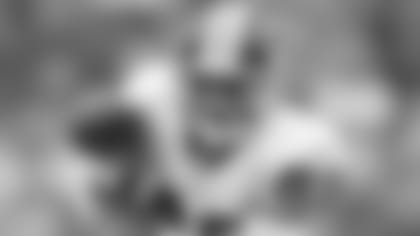 They have that Miami connection.
"We grew up in the same area in Miami," Johnson said of the Redskins Pro Bowl wide receiver. "We lived about five minutes from each other. I heard of him a long time before I got to know him really well."
There must have been something in the water in that area of Miami, because both players grew up to be outstanding receivers at the University of Miami and in the National Football League.
Moss set the UM receiving record with 2,546 yards while Johnson finished fifth with 1,831. Both were first-round NFL picks, Moss in 2001, Johnson in 2003, and both have made the Pro Bowl.
And this week, they play against each other.
With that in mind, Johnson hopes his teammates on defense know what they are facing.
"He's really good," Johnson said. "Even though he's a little guy (at 5-10), he can beat you. He's really explosive. I hope we can figure a way to stop him."
Explosive seems to be the operative word when any or all of the Texans talk about the Redskins veteran. The Houston players are very aware of Moss' explosiveness.
"It's going to be tough to stop him," safety Jason Simmons said. "He's such an explosive player. He's a Po Bowl player and he's a big-time receiver.
"It'll be a challenge for all of us to try and slow him down. All of their receivers are really good. You're not just dealing with potential there. These guys have gone out and done it and they have proven how good they are."
Especially Moss, who had 84 catches for 1,483 yards and nine touchdowns last season, his first in Washington after four years with the Jets.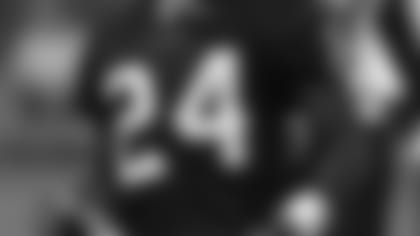 "He's a great player," safety C.C. Brown said. "I've been watching him since his college days and he's always been great.
"They probably have the best receiving corps in the league. They have plenty of talent across the board. They have every type of receiver that you would want, but the best thing for us is to go out there and do it, try and lock them down."
Another Texan who has been watching Moss since his days at Miami is cornerback Phillip Buchanon, who also played for the Hurricanes.
"I've known him for a long time," said Buchanon, who hopes to return from an ankle injury this week. "We still go back to Miami and work out with each other sometimes. He's a good player.
"He got great quickness and explosiveness. He can make big plays. He's a home run hitter."
"Everybody can be stopped," Buchanon said with a big grin. "Sometimes it takes a team. Hopefully, we can do the things we need to do to stop him and their offense.
"We've just got to bring our A game. I think it will help to know him. But he gets better all the time. He's just as quick as Marvin Harrison and he's probably more explosive.
"He can give you just about anything. All you can do is hope for the best."
The Texans won't give any secrets away about how they will defend Moss. But it's no secret that in the first two weeks of the season, Minnesota and Dallas pretty much baffled the Redskins passing game with Cover 2 zones.
In those two games, Washington has managed to get the ball to Moss only seven times for 138 yards, and the Redskins have scored only one offensive touchdown.
That's not what Washington fans expected when the team brought offensive coordinator Al Saunders in from Kansas City, where he had developed a reputation as a genius at coaching the wide-open passing attack.
The Cover 2 zone has dimmed that reputation in the first two games, and Moss is tired of it. The Redskins have run only 45 times and passed 67 in the two losses, and veteran quarterback Mark Brunell hasn't been able to get the ball deep.
Brunell has totaled 360 yards passing in the two games and has no touchdown passes to go with six sacks. That frustrates Moss.
"You're going to be frustrated because they keep showing that kind of coverage," Moss said. "If you finally get open -- and they finally give you that man-to-man coverage -- you can't execute because Mark's running for his life."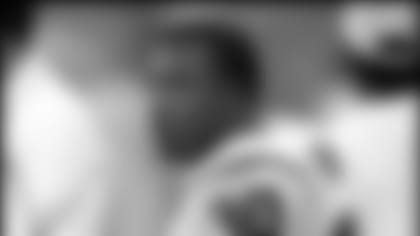 Moss believes that an effective running game could open up the passing for the Redskins and stop defenses from falling back into Cover 2 schemes.
"The best we can do is try to get a running game going so we can try to find a way to get people out of those Cover 2s," Moss said. "That's one you can solve."
The Texans know it's just a matter of time before Washington picks up the offensive pace.
"They're adapting to a new offense," Simmons said. "We know they are. We just don't want them to adapt any better this week. We know they have the personnel. It's just a matter of putting it together."
Brown is keeping his fingers crossed.
"I hope they stay like that," he said with a smile. "I hope they don't get it going this week."
A lot depends on how well the Texans can cover Moss.
EDITOR'S NOTE:Jim Carley is a veteran Houston sportswriter who has covered the NFL for more than 25 years. He has worked for such newspapers as the Fort Worth Star-Telegram, The Houston Post, the Los Angeles Herald-Examiner and the National Sports Daily covering such teams as the Dallas Cowboys, the Houston Oilers, the Los Angeles Rams and the Oakland Raiders.