The Texans concluded training camp Monday by attending a special pre-screening of the film "Invincible."  With Monday morning being the last workout session of training camp, the players were able to wind down and enjoy a team bonding experience in the same way they've done earlier this season.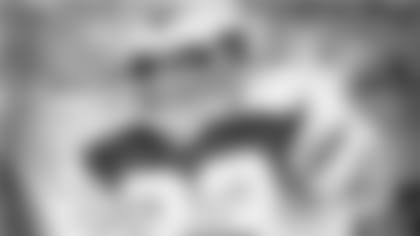 Previous team outings included trips to the bowling lanes to end mini-camp in June and earlier this month to release some stress during two-a-day workouts. 
The players arrived early to stack on snacks and get a good seat for the show. Early movie-goers watched as the entire team packed the theater to enjoy the matinee, which is based on the story of a man, who made his NFL dreams become a reality against all odds.
Offensive tackle Chester Pitts expressed interest in the story because of the similarities it has with his own football experience.
"I heard about this movie and I want to see it because it's somewhat similar to my story," Pitts said beforehand. "I didn't really ever plan to play football. I didn't play football in high school because we didn't have a team, but I walked on when I got to college and I just happened to get good. I'm pretty excited to see it."
Wide receiver Eric Moulds had different reasons why he looked forward to the film.
"First and foremost, I'm here for the opportunity to bond with my teammates," Moulds said. "But I also have a different reason. I have a friend that played with me in college that is actually in the movie. He called me and told me he had a small part.
"It was a great movie, well put together. The ending was not what I expected, I wish they would have gone a little further, but I got to see my friend. It's definitely one of the better sports movies I've seen."
After the movie, Pitts seemed more surprised with the content of the film than with the actual story, and questioned his ability to keep up with coach Dick Vermeil's football tactics during the Philadelphia Eagles' training camp in 1976.
"I didn't know they had six weeks of training camp," Pitts said. "There were three-hour practices, two times a day in full pads every day. Those guys might be tougher than we are now. I'd find a way to hold up, but I wouldn't enjoy it very much."
Rookie offensive tackle Eric Winston was one of the many players pleased with the story.
"It was good," Winston said. "It's always fun going to these kinds of movies when you know it's a true story. Sometimes those stories are hard to believe when they put them in a film, but this was obviously very inspirational and it's always great to get to see things like these."
Having gone through almost a month of training camp, the team seemed to enjoy the football-filled action throughout the movie. The experience set a mood for fun and relaxation as the players laughed and joked with each other before and after the movie. The fun and games end Wednesday, when the team will begin its normal-season routine in preparation for Saturday's third preseason game against the Denver Broncos at Invesco Field at Mile High.