Students from Stovall Academy received an extra treat on Tuesday afternoon as a reward for their exemplary behavior this school year. Around 30 fourth grade students joined Texans players and cheerleaders for lunch and activities at the Amazon Grill on Kirby.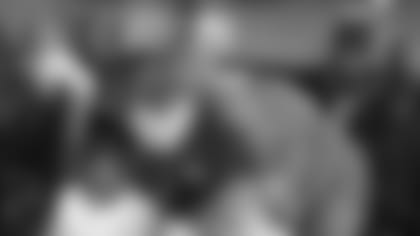 Morlon Greenwood, Mark Bruener, Troy Evans and Antwan Peek, along with a couple Lady Texans, served as hosts to the party that served as an early Christmas gift to some. The students were treated to crafts and games before enjoying lunch and taking turns snapping photos with their favorite players.
"This is a special treat for them," Acquenette LeBlanc, principal at Stovall Academy, said. "We really appreciate it because this opportunity would never come across on a regular basis. It's a very good thing for them."
LeBlanc and the fourth grade teaching staff selected the chosen students based on their behavior marks received this school year. Four students from each fourth grade classroom were given the opportunity to have a once-in-a-lifetime experience.
Jeri Landry, LeBlanc's administrative assistant, coordinated the event along with Texans representatives to ensure that the students were rewarded.
"This event means a lot to our kids," Landry said. "They'd never get the opportunity to go to a professional football or basketball or baseball game. This gives them an opportunity to get out into our community and to visit with other people in other areas, and they were really excited about coming."
Stovall Academy's curriculum focuses on science for the 726 students that attend the school. Most students are zoned from within the area and some are lottery students that enroll for their interest in science.
This was the second year Stovall Academy participated in this event. They were the first school called upon in 2002 to bring their students together with the Texans for the occasion.
"The first time we did it in 2002, the kids were so excited and they couldn't stop talking about it," Landry said. "They went back to school and told every child and every parent that came through our doors where they had been, what they had done, and what they had seen. They were just so excited, it was so unreal. This is indeed very special.
"Most of the kids here today, their parents said they hadn't been able to sleep because they've been so excited about coming. Most of them never go anywhere because they can't afford it. This is something very special for them. This is like Christmas two times for them. They were very excited."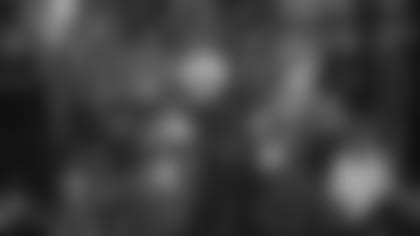 Texans players made their rounds throughout the tables helping the students with their crafts and making sure the children had a good time. At the end of the day, the smiles on the kids' faces said it all as they anticipated telling their friends and family about their experience.
"We're just as excited to see our kids have a good time," LeBlanc said. "This is good for not only our students, but students everywhere of what they can get if they work hard enough to be exemplary students. It really does make those that aren't here today work harder during the spring."