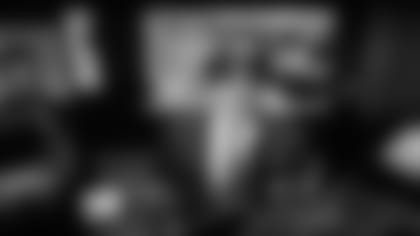 ]( "Texans chairman and CEO Bob McNair")

After visiting New Orleans last weekend for Super Bowl XLVII, Texans chairman and CEO Bob McNair remains hopeful that Houston's bid to host Super Bowl LI in 2017 will be successful.
Houston is one of two finalists for the game. It will be competing against South Florida or San Francisco, who are the finalists to host Super Bowl L in 2016. The runner-up of that competition will go head-to-head with Houston for the NFL's 51st Super Bowl.
"I don't think there's any doubt that here in Houston, we can put on a Super Bowl and do every bit as good or better than anyone else," McNair said. "I have no doubt about that. I think that other owners are starting to look at it on the basis that Houston deserves another Super Bowl. Hopefully, they'll make that decision affirmatively on the 2017 Super Bowl. I've talked to them and solicited their support, and I think we're going to have a great group working for the Super Bowl, and I think that'll be impressive, too, for the owners."
NFL owners will vote on Super Bowls L and LI at league meetings in Boston in May. James A. Baker III, a Houston native who served as the U.S. Secretary of the Treasury under President Ronald Reagan and Secretary of State under President George H. W. Bush, is expected to chair Houston's Super Bowl Host Committee that will try to secure the bid.
"I just think that's a tremendous boost for us, because he's a world-renowned figure and everybody respects him," McNair said. "I've often said he should've been President. He would've been one of the best Presidents we've ever had; it's unfortunate he didn't serve in that capacity. But he's an outstanding person. He's a Houstonian, he loves the city and he's a great sportsman. He loves the Texans. He comes to a lot of the games with me, and he's just delighted to be able to help us in this effort."
In 2017, it will have been 13 years since Houston hosted Super Bowl XXXVIII between the New England Patriots and Carolina Panthers at Reliant Stadium in 2004. McNair said that the Super Bowl teams and media covering that game gave glowingly positive reviews of the facilities and experience.
While in New Orleans last week, McNair was asked why he thinks it has taken Houston so long to get a chance to host another Super Bowl.
"I think part of it is people have to get used to the idea that Houston is a great, fun city," he said. "It's recognized as being a blue-collar, hardworking town, whereas New Orleans, I don't think that's their reputation. They got a reputation for partying and having fun, that sort of thing. Houston, maybe we've been too serious for too long. Maybe we need to party more.
"I think we just need to let people know that Houston is a great, fun spot; great place to come and enjoy yourself. And, of course, we've got facilities that are second to none. We got that great campus out there at Reliant Park and we can hold so many of the activities right there. We've got a lot of advantages and since the last one we've added Discovery Green downtown, you got the new hotel downtown. So you got two really nice hotels right there, you got Discovery Green right there at the Convention Center. The facilities are really first class."
Twitter.com/NickScurfield