A day after his benching in the second half of the Texans' 28-22 loss at Tennessee, quarterback David Carr still sounded disappointed in himself that he turned the ball over three times against the Titans.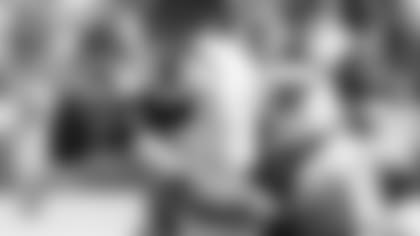 Speaking to the media inside the Texans' locker room on Monday, Carr said the perspective he gained from the sideline taught him a lot.
"I learned that I don't want to be over there anymore. Ever," Carr said. "It's going to take a hand grenade to get me off the field next time."
The Texans met for a team meeting at noon today to review the game tape and learn from the mistakes they made in their fifth loss of the season. Carr's interception and two fumbles accounted for 60 percent of the team's total giveaways. The Texans led the Titans in almost every other statistical category aside from turnover margin.
"The interception to Andre (Johnson) is frustrating to me because it's forcing the ball in there," Carr said. "It's not me and I think that's got to be something that I shake fast. I just have to let it go. It bothered me the whole game just because the simple fact that that's not what we do and that's not how I play ball."
Carr's frustration over his dropped balls also was evident.
"It's just hanging on to the football, it's a simple thing," Carr said. "It is something that I can let it go tomorrow and realize that we've actually played some decent football on the offensive side of the ball for the first couple of games. It's not like I've been doing that for seven weeks.
"It's something that I've got to fix and I will fix it."
In his weekly press conference today, head coach Gary Kubiak reiterated his thought process in removing Carr from the game. While he was at peace with the decision, Kubiak never claimed that the move was easy to make. It could've been his toughest call since joining the club in January.
"Extremely difficult," Kubiak said. "I've been a part of those decisions before, but I've never been a guy that had to make the final decision. And it was very difficult, and David was very upset, which I appreciate that because he should be. It was very tough, but I thought it was best for the football team at the time."
As far as how his decision Sunday to play Sage Rosenfels might affect Carr's psyche and confidence this week, Kubiak believes it is just a minor setback. In fact, Kubiak thinks that he and Carr will laugh about the game 10 years from now.
"If that's the worse thing that happens to David Carr through his career, he's going to be fine," Kubiak said. "I think it's a process where he's got a chance to mature and grow through it. I've seen some great ones go through it.
"It doesn't matter whether you're coaching or playing, you're going to go through some hard times, and how you battle through those times and how you respond through those times usually has a lot to do with what the future holds. For our football team and the Houston Texans, it's important that he comes back battling his tail off this week and playing good football." [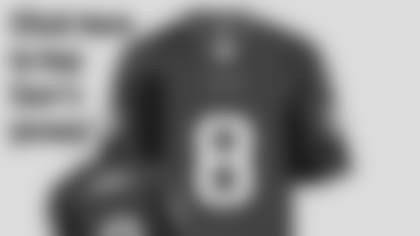 ](http://store.houstontexans.com/product/index.jsp?productId=2476441&cp=2237490&clickid=mainnavgeartxt&parentPage=family)
Asked what his message to Carr was in regard to the two fumbles, Kubiak explained it in simple terms.
"When you sit in that pocket—and I've done it as a player—when somebody gets beat at tackle or at guard and you know you're fixing to take a thumping, that's the hardest thing to do in this league—to sit there and make that play," Kubiak said. "Something that's even harder than that is to say, 'Hey, there's no excuse here, I've got to hang on to the football. I'm fixing to go down. I might get hit right here, but I've got to hang on to the ball.' So it's just a mentality."
A lot of eyes will be focused on Carr this week to see how he responds to the adversity. Kubiak anticipates that Carr will bounce back better than before. While there are a lot of uncertainties, Carr is sure about one thing: He cannot wait to take the field against the New York Giants this weekend and make up for his disappointing performance at Tennessee.
"I told my wife last night that I wouldn't mind if Tennessee wanted to come play me in the backyard," Carr said. "I wouldn't even wear pads. We could do it over. So yeah, I want to get back out there right now."* *