Nearly one third of all NFL teams entered training camp this season with a fresh boss running the show as 10 teams introduced a new head coach prior to the 2006 season. Seven of those coaches had no prior experience as a head man in the NFL and two of those will go head-to-head Sunday when the Texans visit the Jets.
Gary Kubiak and Eric Mangini had similar rises up the coaching ranks. Before taking the helm of their respective franchises this season, both men studied under two of the most respected and successful coaches in the game in Mike Shanahan and Bill Belichick.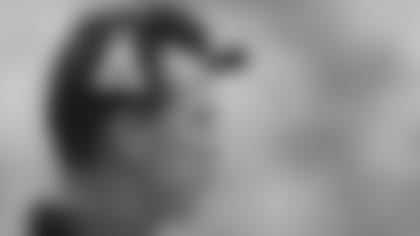 Kubiak and Shanahan celebrated two Super Bowl titles in
. Clearly, neither Kubiak nor Mangini is a stranger to winning, and that is probably one of the greatest reasons why each was chosen this offseason.
Both men were coordinators for AFC playoff teams a year ago and it was Kubiak's Broncos who defeated Mangini's Patriots a year ago. Both have had their successes, but now in their first season with no one to answer to but themselves, they both said the adjustment to being a head coach has been tougher than anticipated.
"It's harder," Kubiak said. "It's been everything I thought it would be and a lot more, but I'm enjoying it. I love the challenges, I love the way our guys are working."
At 5-5, the Jets have been one of the league's biggest surprises. With a favorable schedule ahead,
could challenge for a playoff spot as they sit just one win out of a possible postseason birth entering Sunday. That's even more impressive when considering what Mangini is handling off the field.
"There's all kinds of little things that come up from things as small as what kind of plane do you want for the road trip, the itinerary for the bye week or Thanksgiving or any of those different things that you really hadn't thought about prior to getting the job," Mangini said. "But they're all important because they have an affect on hundreds of lives."
Like Mangini, Kubiak has encountered several nuances that he didn't predict, but there's at least one he's enjoying.
"I think dealing with the personal issues on a daily basis might be the thing that I can look back on and say how I had no idea how much that was going to be there," Kubiak said. "Dealing with players' personal lives and various things day to day as well as football. I do enjoy that, though. You get to know those guys better and you know what you're going to get from them."
While Kubiak is seen as an offensive guru, Mangini has made his name on defense. However, both men have found out this season that there's much more football than just the side of the ball each is most familiar with.
"When you're a coordinator, your concentration is on your side of the ball," Kubiak said. "When you become a head coach, you have three different areas of football to worry about: offense, defense and special teams. You have 53 players and their lives that are a big part of your day every day and media and everything.
"It has been tremendously demanding, but I feel good about it. I feel better about it each week and I'm learning to cope with all these things as well as getting ready to play football each week."
Somewhat surprisingly, the focus on areas outside of his expertise is something that Mangini has welcomed and enjoyed.
"It's actually really satisfying because I'm able to be involved in everything," Mangini said. "I'm on the offensive side now and special teams and I can add my input, which is a unique perspective, especially offensively, telling them the things that hurt defenses and telling them how coverages are played."
Both teams have had their share of highlights this season.
can play with anyone in the league.
If you listen to either man talk of the other, it's not hard to understand why each has shared at least some success this season.
"I've played against the teams he's coached for a lot of years and I've always respected him as an offensive coordinator and now as a head coach," Mangini said.
"I've know this guy for a while because Shanahan and I competed against him and Belichick many, many times," Kubiak said. "He's as difficult a guy to prepare your players for, I mean, I don't know how to explain this. We could practice all week and we could go there and play against a totally different defense than what we practiced against. That's the way they approach game planning, that's the way they approach your team and they make it really, really hard on you and they're doing that same thing on offense, too."
Time will tell how each will fare as a head coach, but even if both struggle the rest of this season, that doesn't necessarily mean that either can't coach. Tom Landry didn't win a game his first year in
during his first campaign.
Kubiak and Mangini both already have surpassed that standard, so the only question is: What's next? The answer begins to unfold Sunday at The Meadowlands.