 [Kubiak seeks immediate improvement
](http://play.rbn.com/?url=nfl/nfl/open/2003/texans/demand/kubiak092506.rm&proto=rtsp)* On the defensive:* A day after surrendering 495 yards to the Washington Redskins, the Texans' defense was the focus of head coach Gary Kubiak's weekly press gathering Monday. While the offense has been anything but spectacular, it's hard to ignore that David Carr is currently ranked first in the NFL in passer rating through three games, throwing six touchdowns against just one interception.
Carr's successes, as well as the 152 receiving yards from Andre Johnson Sunday, are two reasons why many outside the organization are blaming a
defense that ranks last in the NFL for the Texans 0-3 start to the season. Kubiak said Monday that despite the team's struggles on defense, there shouldn't be any drastic lineup changes when the Miami Dolphins head to Reliant Stadium Sunday.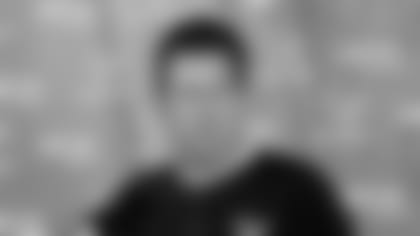 "I don't anticipate any personnel changes," Kubiak said. "We're going to have to make some changes in what we do and how we do it and we have to get a lot better real fast. The only people that are going to change things around here right now are the people who are doing it on a day-to-day basis and they're going to have to step to the plate and do it better, coaches and players."
Kubiak was also clear that he believes in defensive coordinator Richard Smith's scheme and that Smith has his full support, but also said that the defense might be trying to do a little too much.
"I think it's a combination of a lot of things, but the bottom line is if you're having a lot of mistakes in alignment and technique and those type of things, you're probably doing too much and that goes on us as coaches," Kubiak said. "But at the same time we're not a group that can just sit there in one defensive scheme all day long against these type of people that we're playing. We're going to have to do some things. We're going to have to challenge our players, but at the same time as coaches, we're going to have to do a better job."
To the untrained eye it might have looked as if
"I think we did a lot of things. We played two deep, we played man free, we played three deep, we played a little bit of everything," Kubiak said. "They did throw a bunch of those screens which you know is part of their game, that's how they get the ball in (Santana) Moss' hands and some of those other players with those quick screens. The thing you hope for is that those plays don't hurt you, that there not big plays, but the way the they were running the ball and us having to commit someone else to the line of scrimmage, some of those plays turned into big plays."
The Dolphins rank 26 th in the NFL currently in total offense so Sunday might be exactly what a Texans defense, who has facec three of the top-12 offenses in the league needs.
Left tackle Charles Spencer is out for the season and center Mike Flanagan missed Sunday with a foot injury and that made it difficult for the run game to get going.
"It's very tough," Kubiak said of the losses on the o-line. "You all know how much we were counting on the Spencer kid and then for Flanagan to be out, we brought him here to run that group up front, so that's two big losses right there. But that's part of the game and you have to find a way to deal with that."
Though it appeared as if the Texans would use a trio of backs to tote the ball Sunday, Ron Dayne was the only running back to gain yardage. Dayne totaled 58 yards on 14 carries with
rushing the ball just 18 times with three of those rushes coming on Carr scrambles. While Dayne appears to be entrenched as the starter, you can expect to see more of Samkon Gado when the game flow allows in the future.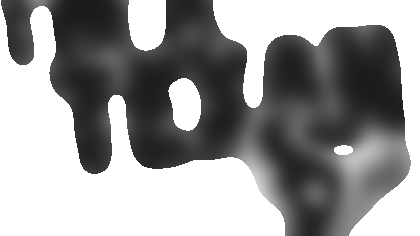 "I want to see him (Dayne) and Samkon (Gado) both play and I said that the other day," Kubiak said. "The problem is with some of these games is that it's tough to sit back, evaluate and actually take a look at both of them because I think we had 18 carries yesterday if I'm correct. That's not many plays to evaluate two backs from so hopefully we can get in a mode where we can get out of a game with 30, 35 carries to where they're splitting time and we can evaluate them."
No excuses: Coming in to the season,
's first three games appeared to be difficult. Philadelphia , Indianapolis and Washington were all expected to make playoff runs in 2006 and that looks to be holding up early in the season. Taking on the three would have been a daunting task for any team, let alone a team that finished the previous year 2-14. That said, Kubiak wasn't buying that for the reason for
"No, I think that's too easy, that's way too easy," Kubiak said. "We have not played well and yesterday was the worst and that's a fact. We have to take a hard look at ourselves and what we're doing and who we're doing it with. There has to be some drastic changes very quickly because there is no excuse for what happened yesterday, there's no reason for that to take place like that."
Perhaps this statement summed up yesterday's loss better than anything else uttered today or yesterday after the game.
"Yesterday was very bad, very bad, and I don't have an excuse for it," Kubiak said.
A road not traveled:* * One reason, among many, that Kubiak was brought to
is that if anything, the coach is a winner. He's endured just two losing seasons as a player or coach in the NFL so starting 0-3 is pretty uncommon for Kubiak and it hasn't been easy.
"It's been tough, I'm not going to lie about that, it's been extremely tough," Kubiak said. "But I think that's why I'm here, to see us through this and that's what I'm going to do. It's a tremendous challenge and I'm looking forward to getting up there tonight and finding a way to hopefully find a way to answer that bell this week and hopefully get something positive to happen around here, but I understand my challenge and I'm going to stick with it and we'll get it done."
That challenge continues this Sunday against the Dolphins.