 Louisville defensive tackle Amobi Okoye has been asked nearly a dozen times this week, at least by his count.
Unlike his North teammates, some of whom may have still been in high school at 19 years of age, Okoye has a college degree, been named first-team all league (Big East) and played in a BCS bowl, all before the ripe age of 20.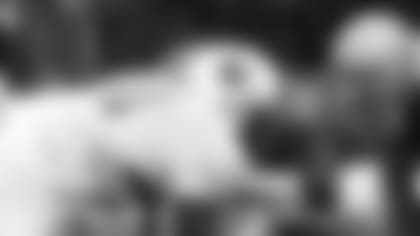 Okoye, whose football career began at Lee High School in
Huntsville , Ala. , didn't even start playing football until he was a freshman…when he was 12 years old.
So how, you ask, does a 12-year-old get into high school and play football all before reaching his teenage years? It's pretty simple really.
Okoye and his family moved to
Nigeria when he was 12. When he went to enroll at school, logically, he was scheduled to be placed in middle school.
There was just one problem. Okoye thought that would be a step back for him academically. As his career has progressed at
Louisville , a story of how Okoye ended up in high school at 12 circulated quickly.
Supposedly, Okoye had tested at a ninth grade level after arriving from
Nigeria and was therefore placed in high school instead of middle school. That's not what happened.
"That's what the media says, but I want to make this clear," Okoye said after practice Wednesday, looking to set the record straight.
"What happened was when I got (to
Huntsville ), they wanted me to go to middle school and I didn't want to because I felt like I was getting pushed back. So what I did was come up with a deal with the principle."
The deal was that he would be placed in high school for two weeks. If he made the grade, he would be allowed to stay. If he struggled at all, he would be reassigned.
"After a week, the grades came back and the reports came back with how I was doing and they kept me there," Okoye said.
Then came football. Growing up in
Nigeria , Okoye was obviously not familiar with the American game. He came to play in high school, like many often do, after being asked by the coach.
"My parents wanted me to do some sort of extracurricular activity, and then I was in homeroom and the coach saw me and said that I was a pretty big guy and that I should come out and play football," Okoye said.
It wasn't that easy. Originally, Okoye wasn't sold on playing football, but then came a challenge.
"I said no, and then one my (future) teammates said, 'You're right. You don't want to do that.' After he said that, I took it as kind of a challenge and I decided to play."
He played in one game as a freshman. The following year, as a 13-year-old sophomore, Okoye started 13 games on the defensive line. As a junior, he played both ways, earning honorable mention all-state honors.
His senior year, he had 60 stops on defense, including nine sacks and earned all-state honors on both sides of the ball. Then it was off to
Louisville, where Okoye saw action in 13 games as a 16-year-old freshman.
He was a two-year starter, but exploded during his senior campaign for 55 tackles, three forced fumbles, and 15 tackles for a loss, including eight sacks.
Those numbers quickly garnered him attention from pro scouts, even at his tender age.
"They're all just pretty much surprised," Okoye said of how the scouts have reacted to his age. "Once they get a chance to meet you, talk to you and stuff, they're just a little shocked and surprised. It's just my job to impress them when I'm out here. That's what you have to do with an opportunity like this."
So far he's enjoyed his experience in
Mobile , even though he arrived a little nervous on Sunday.
"I came down here with the mindset that I was going to play loose and let it all hang out," Okoye said. "I was a little nervous. Obviously, you're playing with the best in the country down here."
Okoye played his senior season weighing 295 pounds after playing at 312 as a junior. This week, he weighed in at 287, leaving some to wonder if he can hold up in the NFL trenches.
When posed with that question, the friendly Nigerian quickly became a little less amiable.
"I know I can," Okoye said.
At 6-2, Okoye has a low center of gravity and has looked dominant at times during practice, backing up his stance. As you might expect, he's lightening quick and he sees that as his primary strength.
"I think my initial quickness getting off the ball," Okoye said of a strength in his game. "Other than that, I'm an all-around guy pretty much. Not much else stands out."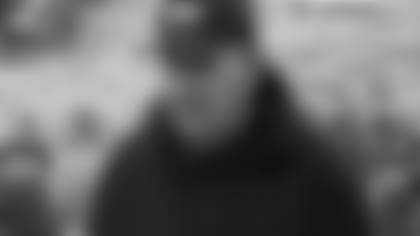 He's determined to succeed at the next level, and if this week is any indication, it's hard to imagine him failing. According to Okoye, the next step in his football career is not just for himself.
"I'm not in this just for myself anymore," Okoye said. "I'm in this for the people from Huntsville and Louisville and from
If anyone doubts Okoye's NFL readiness, perhaps they can take a cue from an
Alabama high school principle and give him a two-week trial. Those doubts would likely be erased.
News and Notes:Notre Dame wide receiver Rhema McKnight has struggled at times in practice, particularly with his footing….Virginia Tech cornerback Aaron Rouse has impressed the last two days, showing a quick break on the ball…Tampa Bay defensive coordinator Monte Kiffin was seen talking to Raiders defensive coordinator Rob Ryan after practice Wednesday morning - Kiffin's son, Lane, was recently named head coach in Oakland.