Found in the locker room Saturday moments after head coach Gary Kubiak's announcement that the Texans had placed him on injured reserve, Domanick Davis was subdued.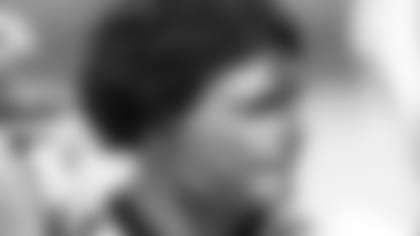 The running back will miss the entire 2006 season, but after a meeting with Kubiak, general manager Rick Smith, team doctors and head athletic trainer Kevin Bastin on Thursday, Davis has no doubt it is the right decision.
"It's sad I won't be here and part of what's going on, because I feel the team will do very well this season, and I would love to be part of it," Davis said. "But right now I just have to get myself together. And I'm glad they support me and felt good about what I've done in the past and what I can do. But being put on I.R., I just have to take my time and let Mother Nature do what she has to do and get (my knee) right and come back ready."
Asked how his left knee feels at the moment, Davis described it as sore, but not in constant pain.
"There's a little swelling and it stays there and it's just not comfortable when it's like that," he said. "It's just not right. The only thing I need to do is let it do what it has to do. Whatever it is. There's nothing I can do right now or the doctors can do right now. All I really need more than anything is more time. I'm going to take that time before I try to get back and start building up everything."
Kubiak didn't take any pleasure in today's transaction.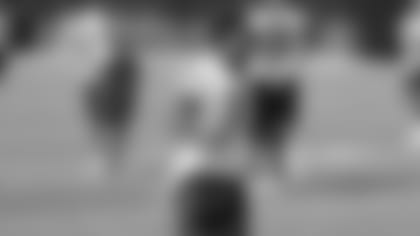 "I'm not glad about the way it panned out," Kubiak said. "He's done everything he can do. It's been disappointing for him and disappointing for everybody. There was no doubt in my mind mentally and physically that he was ready to go on the opening day of camp. And then to have that type of setback has been frustrating for everybody involved.
"But I think the process has been right by him, it's been right by the club, and it's a mutual feeling that this is the best thing for him. It gives him a chance to relax and get him on a rehab program for a good nine months…and look toward his future and try to get back to be where he was physically so that he can come back and play this game."
Asked if he'd describe today as a relief, Davis agreed. A huge weight has been lifted off his shoulders knowing that he can devote all his energy to healing over the next nine months.
"It was hard just standing and watching practice and (the team) playing games," Davis said. "I'm seeing that the offense is looking really, really good. It's something I've been waiting for, and I really couldn't contribute. Now a decision has been made and now I can set my mind on that and just get myself back as soon as possible and just be ready for next year."
In Davis' absence, rookies Wali Lundy and Chris Taylor, as well as second-year running back Vernand Morency, will carry the load this season. Davis met with the players yesterday and let them know he's behind them 100 percent.[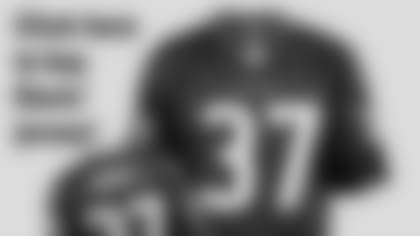 ](http://store.houstontexans.com/product/index.jsp?productId=1798254&cp=2237490&page=3&doVSearch=no&doVSearch=no&clickid=mainnavgeartxt&pageBucket=0&parentPage=family)
"We spoke and those guys are ready," Davis said. "They've fallen into a great situation, and the next guy just has to step up. It's his turn and I hope they make the most of it. When I come back, I don't expect anybody to give me anything. I want to work hard from the bottom and just work my way back up."
Davis' most immediate concern is getting away from football so that he can rest his body and mind, and prepare himself for the long road back to the gridiron.
"Right now it's just get away, clear my mind up and just put my leg up," Davis said. "I'm not doing anything. I'm just going to let it heal. And that's it before I start to doing anything and get with anyone to help me get it right."