Through four games this season, the Houston Texans have not been the team they had expected to be. It has been frustration and disappointment much of the time.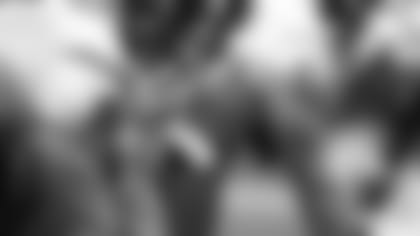 Then came the rousing 17-15 win over the Miami Dolphins on Sunday. And for a time, all wounds seemed to heal. All depression and frustration seemed to float away.
Everything was sweetness and light.
Until you look at the standings. For some players, that reality still bites.
"We're 1-3 and we beat one of the worst teams in the league," defensive end N.D. Kalu said. "Yes, we got the monkey off our back because we got that victory. But it's just one.
"So that just means we've got a lot of work to do. We can't walk around like we've arrived. Miami had a hurt quarterback and a struggling offensive line. I hate to be negative, but I'm just being truthful."
It is a truth that hurts. The Texans are still last in the league in total defense, although they've closed the gap between them and the next-to-last-place Packers to only 45 yards (435 to 390).
Their offense is tied for 24 th in scoring (16.5) and has only one rushing touchdown (by quarterback David Carr). They are 29 th in total offense (269.2 yards a game), including No. 21 in passing (193.2) and 27 th in rushing (76.0).
Head coach Gary Kubiak is well aware of the Texans' status.
"We did not play well for three weeks," Kubiak said. "We struggled. We did have some good things happen along the way, even though it was hard.
"But I feel like this team has been battling from the start. I told you it's never been a problem of work habits. We just need some success on the field and the only way you're going to find that is just keep working."
As the team enters its bye week, Kubiak knows this will not be a quick fix.
"We need to improve everywhere," he said. "I'd hate to put a finger on just one spot. We need to improve in our consistency as a team. The thing we did last week was eliminate mistakes and our effort level went up.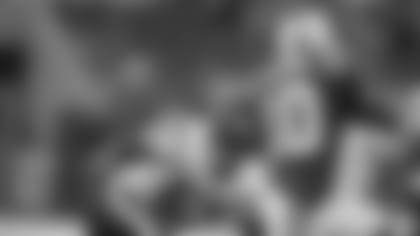 "I think we have to continue to eliminate mistakes, like on offense. We had 15 sacks in four weeks and that's too many. But if you go back and you really study it, six or seven of them have come just on mental mistakes. I think the more we can cut down on that, the better a team we'll be."
The win over Miami was still good for the team. And Kubiak saw much that he liked.
"We found out a lot about our team's heart in this fourth game," Kubiak said. "Because we had some guys nicked up and beat up and we played a very good team and played with a lot of emotion and a lot of desire and found a way to get a win."
The lack of a running game has been a sore spot. Kubiak knows his offensive line, which lost a potential budding star in rookie left tackle Charles Spencer and has been without standout center Mike Flanagan for more than two weeks, must get better. Now even Ephraim Salaam, the veteran who is filling in at left tackle, has been slowed by a groin strain.
"We're doing everything we can not to move those guys around," Kubiak said. "But I tell you the truth, we're very close to possibly having to move guys around. If Ephraim can't hold up, then we've got some issues we've got start to deal with. Hopefully, he'll be fine."
The offensive line isn't the only concern. And no one is backing away from responsibility of the difficult start.
"Guys know where we are," defensive lineman Seth Payne said. "They know we're 1-3. We know we've got a long, long way to go and a lot of work to do. But we took a step in the right direction.
"We're four games into the season. We have 12 games to find out exactly where we are as a team."
Like most players, Payne realizes the improvement is coming.
"I think we did a better job of pressuring the passer this week," Payne said. "That always makes it a little bit easier on the defensive backs hopefully.
"The offense has been looking at times really good every week. It's just a matter of all three phases working together. The special teams have been good the last five years. If the offense and the defense could perform on the same level as those guys, we'd be all right."
Though no one is jumping up and down, the Texans got a lot out of winning.
"The humor is that we're 1-3 and morale couldn't be higher," Salaam said. "That's the irony of the whole thing. I don't know how long it took (the team) to get their first win last year, but this is a lot faster. It's great. Winning in this league is so tough."
But one win is only one step.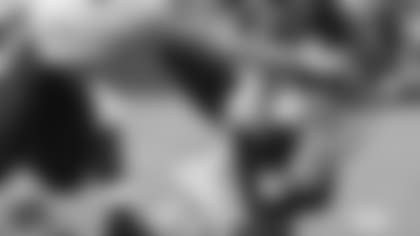 "It's pretty much a process right now," cornerback Phillip Buchanon said. "We're just taking it game by game and right now we're just trying to work on trying to get better. Last week we made a step forward and we want to try to keep on making steps forward."
"You've got to be excited about the win and understand that it came from a lot of hard work," he said. "That's how you can't get complacent. Even winning that game the other day, there were 35 things I did wrong in that game that I'd like to fix. As players, we can't just say we won and we don't want to listen to that."
If one thing stands out on offense, it is the lack of a running game.
"I think that the one thing that can help our offense is we've got to run the ball a little bit better," Carr said. "That's going to help the pass protection and the play action. Then Andre and Eric (Moulds) will get a chance to make even more big plays down the field. They'll probably be even more open. They won't have double coverage the whole time.
"If you start running the ball better, you can't double with both of those safeties. You've got to bring one of them down to help support the run. If we get to that point where you see us running four or five yards a carry, you'll see this offense really take off."
The bye week might have come at a very good time for Houston.
"If you look at training camp and preseason and the regular season it probably is about the halfway mark," Kubiak said. "(The players) need to get away a little bit. They need some time off. They should feel good about themselves after what they did last week and bring that energy back for Monday."
And Kubiak knows the status quo won't get it done for this team.
"We're looking at ourselves real hard this week," Kubiak said. "If we do anything it'll be early next week. We won't do anything over the next few days. We're just trying to finish up our evaluations of ourselves right now."
EDITOR'S NOTE:Jim Carley is a veteran Houston sportswriter who has covered the NFL for more than 25 years. He has worked for such newspapers as the Fort Worth Star-Telegram, The Houston Post, the Los Angeles Herald-Examiner and the National Sports Daily covering such teams as the Dallas Cowboys, the Houston Oilers, the Los Angeles Rams and the Oakland Raiders.