 The Gary Kubiak Era officially began during OTAs and mini-camp this offseason, but the new head coach will put his biggest stamp on the team starting tomorrow, when players report for their first day of training camp.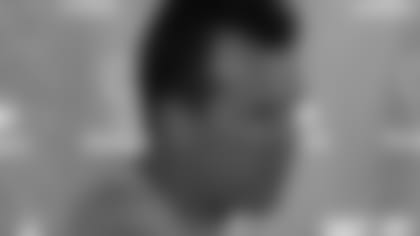 The team will gather inside Reliant Stadium Thursday night for a team meeting before practicing for the first time the following day at 8:30 a.m.
Despite plenty of work over the past three months, Kubiak said in a press conference today that he wants to start from scratch to reinforce what the players already learned in May and June.
"We don't ever take that for granted," Kubiak said. "We'll start over and we'll go right back to where we started on day one during OTAs. I've always felt that way as a coach not to assume.
"We'll challenge (the players) every day. We'll throw a lot at them. And we'll have to weed it out and find out what they do best."
During offseason work, Kubiak put an emphasis on developing vocal leaders on the team, particularly among the younger players. How certain protagonists on both sides of the ball emerge in those roles during the preseason will be one of the most intriguing storylines of training camp.
"The point I was trying to make (this offseason) was, 'Hey, if it's rough out here, David Carr grab his troops and pull 'em up. Andre (Johnson), I know you've been here four years and everybody thinks you've been playing in this league 12 (years), but pull 'em up. Don't wait on me to do that.' The quicker we have players do that, I think the more progress will be made."
Given how he's less than a day from embarking on his first season as a head coach in his hometown, Kubiak seemed remarkably calm while addressing the team's outlook. He credits his coaching staff for helping him adjust to his new responsibilities.
"I'm very comfortable because I have great people around me, and that's the key," Kubiak said. "For me to walk down the hall and knock on (assistant head coach/offense) Mike Sherman's door and say, 'Hey Mike, what'd you do in this situation?' That's why I brought him here.
"I told all the coaches today, 'Listen, it's my first rodeo, and I believe in all you guys here with me, and I don't care whether you're a young kid sitting in here or a coach that has been in this league for years, if you have something to tell me or see something that we can do better, I want (to hear) it."
At this juncture, with all of the playbooks ready and equipment set up, Kubiak is anxious for the ship to set sail. All that's left now is for the passengers to get on board.
"Our whole message to these kids is making this franchise a winner," Kubiak said. "We have been around four years and there hasn't been a winning season yet. My goal for this team is to have meetings like winners have meetings. Prepare like winners prepare. And practice like winners practice. We will go out and turn this football team around and become a team that has a chance to win nine, 10, 11, 12 games a year. That's where we're headed."