*Editor's Note:Texans quarterback Quinton Porter is spending his offseason playing in NFL Europa for the Cologne Centurions. He will be checking in periodically with a player diary about his expieriences.

I'm in Tampa, Fla. now for NFL Europa training camp, and we had our first "combined practice" Tuesday which is a day for NFL scouts to evaluate players from all six NFL Europa teams. Each team is paired up with another team and they run through what is essentially an entire practice. We have pretty much installed the entire offense, and having practiced only for a week, we have many areas we need to tighten up. But in all our competition against
Hamburg this day went really well. We hit some big plays and had no turnovers, a good start.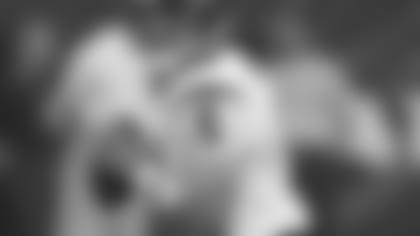 When I first stepped on the field with my new team I was curious to see what the level of talent would be like. The speed is obviously not to the level of the NFL, but certainly it is as fast if not faster than what I faced in the Big East and the ACC. The players are also several years more mature, which makes for a more consistently competitive environment. This is also probably magnified by the fact that most players are fighting for their careers to stay above water. At least 15 players will be cut in the next two weeks before heading to
Europe , so there is little room for horseplay and missed assignments.
One of the most interesting experiences thus far has been meeting football players from other parts of the world. Even one of the coaches speaks with a British accent. Every football coach I have ever met has spoken English with an American accent. We have a reciever from Japan , one from Sweden , several players from Mexico and Germany , even a linebacker from
France . I have never had an opportunity to leave the country save for a brief vacation to
Jamaica , and I am extremely excited about the journey ahead of me.
If the international players on my team are a sign of things to come, than it looks as though I will have an eye-opening experience in
Europe The challenge, of course, will be to stay focused on taking care of business on the field, because as I am quickly discovering, the window of opportunity to make it in the NFL is almost impossibly small.