 Time crunch:With the first preseason game on tap for Saturday, the Texans have focused more and more the past two days on game situations. Wednesday, the focal point was the two-minute drill. With game-breaking receivers Andre Johnson and Eric Moulds, the Texans' two-minute offense has the potential to be one of the best in the AFC.
One player who might excel at the end of the half is Kevin Walter. Walter, a sure-handed possession receiver could be David Carr's go-to-guy with less than two minutes if team's are able to take away Johnson and Moulds. Walter said Wednesday that the situational practices have gone well.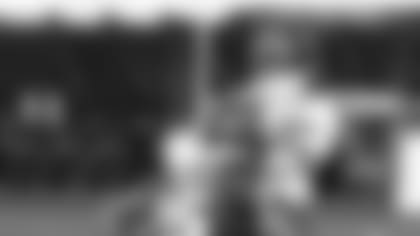 "It's going good," Walter said. "We have to come out here and practice that because we have a game coming up on Saturday and we have to practice different situations so we're ready."
He also agreed with the premise that he might have a chance to shine during a hurry-up offense if teams focus on Moulds and Johnson.
"Everyone's working hard, but if they are going to concentrate on those guys and leave me one-on-one, I'm going to make those plays and help the team get in field-goal range or score. All three of us are going to be working our tails off to get some points on the board."
While the offense had their fair share of success Wednesday, the defense was able to make a stop during a fourth and short situation. After the play, C.C. Brown proudly barked at the offense, "I told you all to punt." It was a light moment during a hot morning and Walter, for one, acknowledged that both the offense and defense have shown improvement since camp began nearly two weeks ago.
"I think we're both competing," Walter said. "Sometimes they win and sometimes we win and that's the way it is on the field. I know we're working hard on both sides of the ball and I know for a fact we're getting better each practice."
Gear it down:With the heat index approaching the upper 90's Wednesday morning, Gary Kubiak instructed his team to bring their shoulder pads out to the field, but not to put them on unless he told them. If practice went well, the team would be rewarded, if it did not, the pads would be put on. The shoulder pads remained on the sideline for the duration of practice.
"(Practice) was good," Kubiak said following Wednesday morning's workout. "We had a lot of things we wanted to cover today that are special situations that are going to occur throughout the season. We finished up with a walk through in some of those situations, but we're pushing through. Now we're going to concentrate a bit more on
, freshen up and get ready to go."
Don't look for the Texans to practice in full pads again this week. With temperatures expected in the mid to upper 90's, the goal will be instead on getting ready and staying healthy for Saturday.
"We have a few guys down that are day-to-day, but we're going to really pay attention to getting them fresh right now," Kubiak said."
No Payne, no gain: Defensive tackle Seth Payne is a member of a fraternity that is getting pretty small. Payne, now in his 10 th NFL season, is one of the few Texans remaining from their inaugural season of 2002. Kubiak has been giving veterans time off during training camp and Payne was afforded the same luxury. However, he told his coach he'd rather practice then take an afternoon off.
"I actually was going to practice him once a day," Kubiak said. "Actually, he came to me and said, 'coach, I want to go. I want to be apart of this team. I want to help. I want to play.' He's a veteran that stood up real fast and said 'I can go two-a-days, I'm ok.' I've been very impressed. He's a professional in the way he works and he's going to help us."[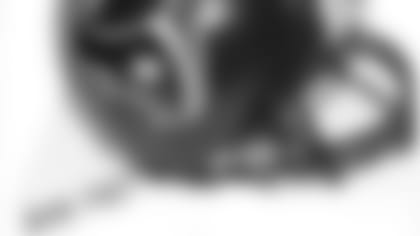 Payne, the consummate teammate, said Wednesday that he chose not to take Kubiak up on his offer because he didn't want to put undue pressure on his teammates.
"We work on a rotation on the defensive line and I felt like I didn't want to be a guy that was putting more work on other guys," Payne said. "Even with my age, I feel healthy and fresh so I want to be out here working and picking up this defense as long as I'm able to."
Before you give Payne too much credit, the 10-year veteran does have a vested interest in not missing a practice.
"I feel threatened every year, that's part of it too," Payne said. "I learned a long time ago from guys I respect a lot that you have to fear for your job in this league and that's what keeps you sharp."
That might be a reason why Payne has started 96 of his 116 career games in the NFL.
Ready Orr not: Shantee Orr led the Texans in sacks (7.5) last season, but with the switch to a more conventional 4-3 defensive scheme, one would think that the linebacking corps won't be registering too many sacks. That could be true, but still look for Orr to be pressuring the quarterback in obvious passing situations.
"They've been working him in one-on-one pass rush, so in nickel situations, you're going to see him still rush the passer," Kubiak said. "You're going to see him do it, and you're going to see Charlie (Anderson) do it, so you'll see those guys moving around in nickel situations. Other than that, from a standpoint of (defensive coordinator) Richard's (Smith) defense, he is very aggressive with his linebackers. You'll see him get after the quarterback, that's one of his strengths, we all know that."
Texans add one:Training camp has been full of additions and Tuesday afternoon the Texans added one more to their family. Linebacker Charlie Anderson and his wife Victoria welcomed a daughter into the world at 2:11 p.m., Tuesday. Kylin Simone Anderson was a healthy seven pounds, 11 ounces and 20 inches long. It's
's third child and Kylin gave her dad a long day.
said. "We had to be there around six in the morning. They induced ( Victoria ) around seven in the morning, but she didn't end up having the baby until around two. I couldn't eat that whole time because I didn't want to eat in front of her because she couldn't eat. It was just a long day. It took a lot out of me. Afterward, I came up here for meetings at seven and then I went back to the hospital, stayed the night, and got up this morning for practice."
Injury report: Chester Pitts participated in individual drills Wednesday, but sat out for most of the practice, resting a sore left knee. Phillip Buchanon remained sidelined with an hamstring injury. Mike Flanagan and Zach Wiegart missed the last half hour of practice in the morning after Flanagan re-aggravated a thumb injury and Wiegert tweaked an already sore right shoulder. Barrett Green also re-aggravated a groin injury. Flanagan, Wiegart and Green should be ready to go Saturday. Buchanon is still questionable for Saturday and Domanick Davis will be out.