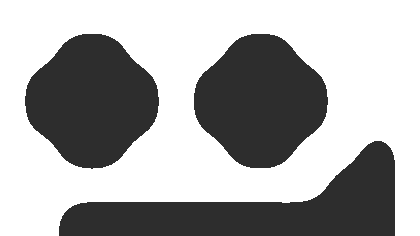 Now that the Texans have started their five-practice mini-camp, Wand and Pitts have moved back to the roles they started in during the past season. Wand had little to say about the move except that he can count on playing somewhere on the left side of the offensive line.

"As of this morning I was put at tackle, I guess, for the next four (practices) now," Wand said. "It's kind of like I've been saying before, all I know is right now I'm a starting lineman on the left side. Whether or not it's tackle or guard, I don't know."
Head coach Dom Capers downplayed the switch, saying the team hasn't made any concrete decisions on who will be playing where on the left side of the line. He did admit that having at least two players available to play each position is a nice advantage.
* *"We're looking for what we think might be the most efficient combination of those two," Capers said of Wand and Pitts. "They both play both (spots). We worked Seth in at guard quite a bit here during the coaching sessions. But we felt we wanted to get him back out at tackle and take a look at him back out at tackle and Chester back in at guard."
Also in the mix on the left side of the line is Victor Riley. The former member of the New Orleans Saints and Kansas City Chiefs signed with the Texans in May and received a few reps at left tackle today as well.
He started 15 games at right tackle for the Saints last year, and has played on that side for the majority of his seven-year pro career. While changing positions may take some adjusting, Riley's main focus the next few weeks, said Capers, is getting prepared physically.

"Victor still has a ways to go in terms of his conditioning," Capers said. "I think that's the biggest thing with Victor. Between now and when we report back for training camp, conditioning is going to be a major factor in terms of where he is when we come back into camp."
PREVENTATIVE MEASURES:Two-a-day practices are taxing on the body, particularly in the searing heat. In order to minimize the risk of injury, Capers moved Monday's workouts inside the practice bubble.
The Texans will have another pair of practices on Tuesday before finishing the mini-camp with one workout on Wednesday. Capers will rest easier knowing that the players aren't over-exerting themselves nearly six weeks before training camp begins.

"It's the only time around here where we'll go morning and afternoon two-a-days," Capers said. "That's one of the reasons we're inside in the bubble. When we get into training camp, our two-a-days are more spread out with the morning and night practice. I just don't think it's worth going out in the morning and afternoon outside and taking the chance of getting some muscle pulls. Our first year when we did that, we had more muscle pulls."
Despite practicing with air conditioning, Capers didn't sense a lack of energy. He issued a challenge to the players before practice to finish with their five best workouts of the off-season. So far, they've responded well.
"We've had 13 practices coming in," Capers said. "If you ever come out here with a 'get by' attitude, then you don't get any better. We got off to a good start today. We had good tempo. Guys were into it and we got a lot of good work done."
MENTAL REPS:Defensive tackle Travis Johnson, hampered by an hyperextended elbow during the final coaching sessions last week, was held out of Monday's mini-camp practices by Capers with the same lingering injury.
The rookie first-round pick from Florida St. did some running on the sidelines with his left elbow wrapped up. While he won't participate physically in this week's mini-camp, he'll be involved mentally.
"We don't want to take a chance on him re-straining the elbow right now," Capers said. "We have a lot of time, so this will be more of a mental camp for him than a physical camp because we just don't want to take the chance of him going in there and setting the thing back."
Asked if defensive line coach Mike London is keeping him busy this week, Johnson said his plate is full with film work. The rookie couldn't hide his disappointment in not joining his teammates on the field, but he's optimistic that he'll return 100 percent for training camp.
"It bothers me a little bit, but I'll be all right," Johnson said of his elbow. "I feel really good (otherwise). I'm starting to get a hang of the defense. I'm starting to get adjusted and knowing what's asked of me and really I'm just trying to get better every day."
* FINE TUNING:* The Texans' offense and defense are beginning to take shape after players spent the past few weeks learning a variety of new plays and formations installed during coaching sessions.
Now that everyone has been introduced to the new material, the coaches want to see fewer mistakes during the mini-camp so there is no lag time at the beginning of training camp.
"The approach we've tried to take is get a majority of our offense and defense in through the coaching sessions to where we could come out and see how much improvement we can make these last three days," Capers said. "It'll be our most concentrated work of the off-season."
WELCOME HOME: Fresh off leading his Berlin Thunder to World Bowl XIII this past weekend, quarterback Dave Ragone is expected to arrive in
on Monday night along with Chris Snyder, the kicker for the league-champion Amsterdam Admirals. Ragone, the NFL Europe League Offensive MVP, and Snyder will attend their first off-season practice with teammates on Tuesday morning.
Considering Ragone's accomplishments overseas this spring, his fellow signal-callers on the Texans joined to buy a present for him.
"We got him a trophy," David Carr said. "We got him a globe with his bobble head on top. World MVP. He can be expecting that when he gets home. He did well."

INJURY REPORT:Defensive end Gary Walker left the afternoon practice early with a pulled hamstring. He's expected to have a precautionary MRI this evening. Also, outside linebacker Antwan Peek, still recovering from a shoulder injury, was limited, and wide receiver Jabar Gaffney was held out due to recent surgery on his shoulder.