LIGHTS, CAMERA, ACTION:There was no need for a recount. No hanging chads. No questionable ballots. And most importantly in this vote, everyone (including those from Florida) had the same opinion.
Texans head coach Dom Capers concluded the Thursday morning team meeting with the most unlikely of questions. He asked if the team wanted to practice or go to a movie.
Surprisingly, everyone voted for the movie.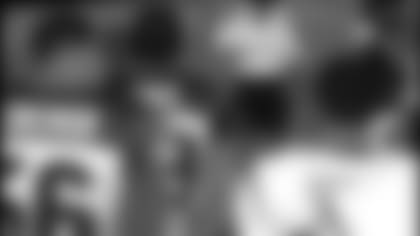 "I saw a little bit more zip to them when they were getting on the bus to go to that movie," Capers said. "It's a long season. We're in our third year. We've got more guys that have been through our system; they understand what we're looking for. One thing I've never questioned with this group right here is they've got the right work ethic. They've got the right attitude."
Players had their choice among "Collateral," "Alien v. Predator" or "The Bourne Supremacy" Thursday morning. It was a welcome break from the long days of practice and meetings.
Even if some were ashamed of their movie choice.
"Eh, it was alright," tight end Billy Miller said of "Alien v. Predator," a science fiction mutation of two of Hollywood's most successful alien stars. "I was a bigger fan of the Predator, so I was rooting for them."
He gave away the ending, but managed to toss in his thoughts on the upcoming season.
"(Capers) is really taking care of us," Miller said. "He's pulled a 180 from last year. Last year we worked extremely hard, not that that's a bad thing. He has really looked out for the vets, really taken care of us. Everybody's legs for the most part are underneath them going into the regular season so I think that will help us out a lot."
Capers' reward seemed to pay dividends Thursday night. Practice was at a much faster pace and the players had a visible pep in their step.
CLOSING TIME:Thursday night was the last night practice of training camp for the Texans and the last practice open to the public.
The team will travel to Pittsburgh Friday and practice one more time on Monday before officially breaking 2004 Training Camp. Then it's one practice a day for the final two preseason games at Denver and against Tampa Bay, then on to the regular season.
QUOTABLE:Capers on seeing "Alien v. Predator" Thursday morning: "I didn't quite make it to that one. I know a few of our players who chose that. They told me it had a lot of action in it."