 KAPOLEI, Hawaii - It doesn't take long to see that a Pro Bowl selection means much more than just a free trip to Hawaii to the players selected.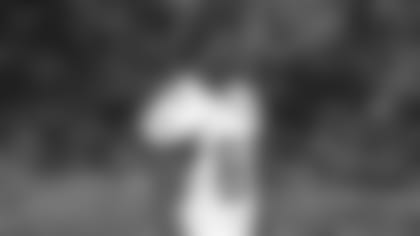 All you have to do is look around the hotel lobby where the players are staying or the practice field to see that the honor extends far beyond the mere individual. For many of the participants in the 2007 Pro Bowl, their selection is the culmination of not only their hard work, but the undying support and encouragement of their closest friends and family.
And what's an award worth if you can't celebrate it with the people you love?
That's exactly why wide receiver Andre Johnson has invited as many as 13 members of his inner circle to Hawaii, including his mother, brother, uncle, aunt and cousins. Each day, it seems, more of his family arrives in town to take part in the festivities.
"A lot of my family came on their own," Johnson said. "They figured that I get to play a game over here, so they might as well come over and watch it and enjoy a good vacation for them. So we're just over here enjoying it."
The traveling party could have been even larger. Johnson also invited some of his Texans teammates, who he says played a major role in his second-career berth in the league's annual all-star showcase. Unfortunately, there were some scheduling conflicts that prevented them from coming.
"Most of the receivers I was going to bring," Johnson said. "But at the last minute, they kind of declined. A lot of them were going to be doing traveling on their own. So they didn't know how it would fit into their schedule. But we'll probably do something else since they couldn't make it out here."
The week has turned into a quasi-family reunion for Johnson, whose entourage has watched him at practice, as well as during today's Pro Bowl Skills competition and everywhere in between.
It's hard to imagine anyone happier in Hawaii than Johnson when he's spending quality time with his relatives on the beach. For the four-year veteran from Miami, half the fun of making the Pro Bowl has been sharing the joy with the people that facilitated his journey to the shores of the South Pacific.
"My family has been supporting me since I've been playing football, and I've been playing football since I was six years old," he said. "They were at all my games supporting me. At the end of my games, they come talk with me. It's been nice."
Johnson's aunt, Sheila Melton, flew in from Miami with her husband and children on Monday. They visited the Polynesian Cultural Center on Tuesday and enjoyed a traditional luau. She described the trip so far as "amazing."
"We're very proud of (Andre) and just excited to be here to support him and share in the whole Pro Bowl experience," Melton said. "My husband, of course, was the one who was really involved with his football career. I got the bug when Andre was in college. Now I'm a fanatic, though. It's so exciting, especially when you know somebody who is doing it well. It's a wonderful feeling."
Johnson's family also sees a side to his personality that many others do not. Apparently, he can become the life of the party when he's around those closest to him.
"It's funny, because people think he's quiet, but when I see him, I think he's just normal," Melton said. "He talks a lot."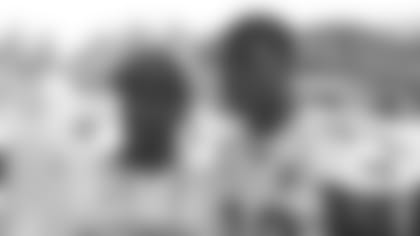 Johnson certainly has been talkative this week at the JW Marriot, where the AFC and NFC teams are staying. Instead of going to the Polynesian Cultural Center Tuesday, Johnson chose to relax by the pool. In fact, that's one of his favorite pastimes during the Pro Bowl. Johnson enjoys sightseeing, and he plans to see some volcanoes, but catching up with his family and friends while sunbathing is tough to beat.
"My brother, uncle and I sat at the hotel and just pretty much rested because we were tired from the time adjustment," Johnson said. "That's what pretty much what all the guys do: We sit out by the pool, talk football and pick each other's brains."
Wherever Johnson goes this weekend, it's likely his family won't be far behind. That's the way it's been throughout his football career, and Johnson has no intention of that changing, regardless of whether he's in Houston or Hawaii.