Owner Bob McNair only needed to look at a division rival to see what the right choice was with his top draft pick.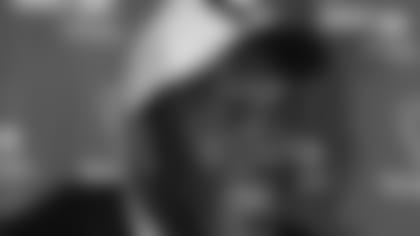 When the Indianapolis Colts let go of running back Edgerrin James this off-season so that they would have enough money to eventually re-sign defensive end Dwight Freeney, it showed McNair the value teams place on disruptive pass-rushers.
That observation led, indirectly, to the selection of Mario Williams Saturday with the Texans' number-one overall pick, and—several hours later—to Williams' official introduction to the Houston media at Reliant Stadium.
Before the North Carolina State defensive end could speak, though, McNair reiterated the team's thought process leading up to the draft.
"The pass rush was extremely important to us," McNair said. "We've gone four years without having an effective pass rush…We've added somebody that's a real threat. You don't know Mario, but you're going to get to know him and you're going to with great pleasure because he's going to add a new dimension to our team."
Defensive coordinator Richard Smith proceeded to hammer home McNair's point. Referencing the New England Patriots and Pittsburgh Steelers, Smith argued that it's no coincidence that the recent Super Bowl winners have carved their reputations on defense.
Moreover, he called Williams one of the best defensive end prospects he's seen in 19 years, and believes Williams is the type of player that can anchor a championship defense.
"When you have the number-one pick in the National Football League—think about this one because we talked about it heavily as a coaching staff and organization—there can't be any doubts," Smith said. "There can't be any questions. And in our mind, there weren't any questions with this young man."
Flanked by McNair and Smith, Williams sat anxiously for a moment before he was prompted to give some opening comments.
Composed and mild-mannered, Williams said he was honored and spoke confidently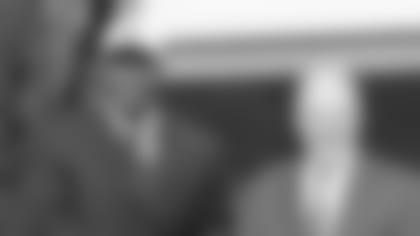 about how he wants to fulfill his potential and become an intricate part of the team. Asked about his playing style, Williams gave the answer all Texans fans should love to hear.
"When I hit the field, it's always running," Williams said. "I'm going to bring a lot of energy and excitement and I'm going to let the other players feed off of that. I'm going to feed off of them. We're going to be a good unit and we're going to win games here."
The strain of expectations can weigh heavily on any number-one pick, let alone someone that was drafted first overall in Vince Young's hometown. But despite some fans' hopes that the Texans would draft Young or running back Reggie Bush, Williams is here to stay and has no doubt that it will be a long and successful ride.
"I'm here to play football," Williams said. "You can't let the pressure break you. Being with this great coaching staff and being around everybody will just help me out so much. I'll come in here right away and I'll get the hang of things, learn how to be a pro and learn how to be a Texan. And I'll just take it from there."