The Texans follow up a victory in their first preseason game of the season against the Kansas City Chiefs with a trip to the Edward Jones Dome to face the St. Louis Rams on Saturday night.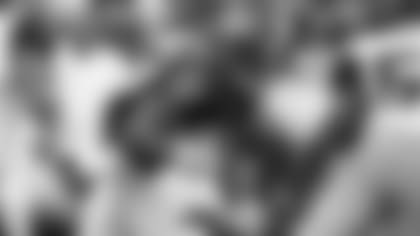 The meeting will give Texans players the opportunity to avenge their heartbreaking loss to the Rams last November, when St. Louis scored 10 points in the final 34 seconds of the fourth quarter to take the game into overtime. From there, a 56-yard touchdown by wide receiver Kevin Curtis sealed the win for the visitors and dealt the Texans their 10 th defeat of the forgettable 2005 campaign.
This year, the Rams, like the Texans, are coming off a victory in their initial preseason contest (19-17 over Indianapolis) and have a first-year head coach in Scott Linehan. The former Miami Dolphins offensive coordinator replaces one of the best offensive minds in the game, former head coach and current Lions offensive coordinator Mike Martz.
After a successful, but sometimes tumultuous, six-year tenure in which the Rams had a record of 56-36, reached the playoffs four times and made a Super Bowl appearance during the 2001 season, Martz was ushered aside for Linehan, a creative offensive mind in his own right. But unlike Martz, Linehan will lean more on the running game and his assistant coaches, including former Saints head man and newly appointed defensive coordinator Jim Haslett.
**Out with the old. In with the new. Out with the pass-happy Martz, "The Greatest Show on Turf" and future Hall of Fame running back Marshall Faulk, who will miss the season with a knee injury and just signed a deal to work with the NFL Network. Faulk, who was the perfect back for Martz's offense, equally adept at running the ball between the tackles and catching the ball out of the backfield, will step aside for 2004 first-round pick Steven Jackson.
Jackson (6-2, 233) is bigger than Faulk, and while he still will be asked to catch a few passes, his main job will be to pound the ball on the ground and wear out opposing defenses. His combination of size, strength and speed is rarely seen in the NFL, giving him a terrific opportunity to eclipse his 2005 marks of 1,046 rushing yards and 10 total touchdowns.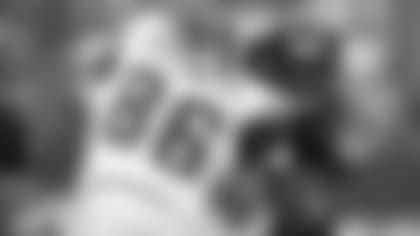 With teams focusing more intently on the Rams' running game, opportunities should open up for Pro Bowl receivers Torry Holt and Isaac Bruce. Holt and Bruce have been the mainstays of the Rams' offense since their Super Bowl victory in 1999. Their consistent high-caliber production is unmatched by any receiving duo during that time period.
Holt, who just turned 30, already has amassed 619 catches and 54 touchdowns during his career, and hasn't shown any signs of slowing down. He may not get the publicity of other high-profile wide receivers, but his reliable hands, stellar deep speed and precise route running have been good enough to net him four Pro Bowl and five playoff appearances in his seven-year career.
Bruce has perfected his route running to the point that it has almost compensated for his loss of speed. His veteran leadership will prove invaluable in maintaining some semblance of continuity with the new coaching staff. The big question is whether he can stay healthy after having recurring injuries and missing the last five games of last season.  Fourth-year receivers Curtis and Shaun McDonald have shown enough flashes of brilliance during their career that they are more than capable of filling in for the Rams' two stars.
The tight end position, one of little importance during the previous tenure, should be utilized more under Linehan. In order to employ his offense correctly, Linehan needed the necessary personnel. The Rams drafted two tight ends in the first three rounds of April's draft to fill that role: Joe Klopfenstein (second round, Colorado) and Dominique Byrd (third round, USC). Both players will be asked to contribute immediately.
Delivering the ball to Jackson, Bruce and Holt will be quarterback Marc Bulger. The former sixth-round pick thrived under Martz's wide-open offense, but will be asked to make less mistakes with the football this season. Despite the 71 touchdowns Bulger has thrown during his four-year stint with St. Louis, he also has thrown 51 interceptions in 44 games. Bulger needs to eliminate some of his mistakes, but he throws a great deep ball, is composed in the pocket and is usually accurate (65 percent completion rate).
In the trenches, the Rams once again will look to All-Pro left tackle Orlando Pace.  Although it's his 10th year, Pace (6-7, 325) is as good as ever. He is a mauler in the run game, and extremely agile in pass protection. Pace hopes to impart some of his wisdom on right tackle Alex Barron, last year's first-round pick. Barron came on at the end of last season, starting 11 games and flashing some of the talent that made him an All-ACC performer at Florida State.
While the Rams are set at tackle, the interior of the line is more of a question. Guard Adam Timmerman and center Andy McCollum are still serviceable, but because of injuries, the veterans are not nearly as effective as they once were. Second-year players Richie Incognito (knee injury, hasn't played a game since 2003) and Claude Terrell (conditioning) could become starters depending on their development.
**Defensive coordinator Jim Haslett comes to St. Louis from New Orleans, where he led the Saints to the playoffs in 2000 as head coach. He will get a chance to focus solely on defense, where most of his expertise lies from his years as defensive coordinator of the Pittsburgh Steelers (1997-1999) and as a linebacker with the Buffalo Bills.
The defensive line is led by three talented players who need to rebound from sub-par 2005 seasons. Defensive end Leonard Little, even at 31, leads the charge. He still has the ability to be one of the better pass rushers in the league, and has improved his play against the run despite only weighing around 260 pounds.
Newly acquired defensive tackle La'Roi Glover hopes to continue his string of four consecutive Pro Bowls after spending the past four seasons with the Dallas Cowboys. Glover never fit perfectly into Bill Parcells' 3-4 scheme, but he's familiar with Haslett's defense from when he played with New Orleans and registered 17 sacks in 2000.
Defensive tackle Jimmy Kennedy, who is in his fourth year out of Penn State, will need to show more consistency this year. Despite all of the accolades he garnered in college, Kennedy has yet to step to the forefront and become a leader on the Rams' defense. His size and quickness make him tough to block, but he tends to disappears during some portions of games.
The Rams' biggest offseason acquisition might be linebacker Will Witherspoon. Only in his fourth year, Witherspoon (80 tackles, three sacks, two interceptions in 2005) has become one of the best young linebackers in the league with his exceptional quickness, recognition and tackling ability. In St. Louis, he will move to middle linebacker after playing on the weakside for the Carolina Panthers.
Witherspoon will be flanked on one side by Pisa Tinoisamoa, a fast, big hitter, who is fearless defending the run. Tinoisamoa was moved to safety briefly during the past two seasons, but has added weight and is a more natural fit at outside linebacker. On the other side, a fight is ongoing between a number of veterans, including Brandon Chillar, Raonall Smith and Dexter Coakley.
The team shook up a defensive backfield that finished 23 rd and 30 th in passing yards and passing touchdowns, respectively, last season. But will it work? Strong safety Adam Archuleta, a tremendous run defender, now plays for Washington. In his place, free agent acquisition Corey Chavous provides tremendous pass coverage, including eight  interceptions for the Vikings in 2003.
St. Louis has high hopes for 2006 first-round pick Tye Hill (5-10, 185) out of Clemson.  He may be a bit undersized, but he possesses superior speed and sure tackling ability. Corners Jerametrius Butler and Travis Fisher, who both suffered from injuries late last season, look to rebound after disappointing 2005 campaigns. Expect a lot of different bodies to be rotated into the Rams' lineup as they try to find the right mixture of players to steady their pass defense.
**The only job that's been settled in this area is at kicker, where Jeff Wilkins remains the steady foot. Wilkins hasn't missed an extra point since 1998, and has made 82 percent of his field goals during his career. He may not have the same range that he used to, but playing inside the Edward Jones Dome will add years to his career and maintain his production level.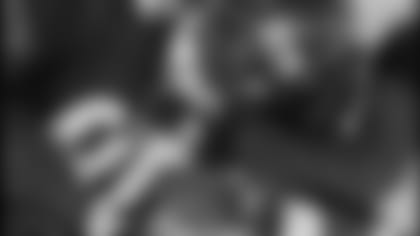 The punting job is a fight between former Pro Bowler Matt Turk and former 49er punter Andy Groom. Groom's poor showing in the first preseason game (26-yard average on two punts) may have sealed his fate, as Turk averaged 48 yards on his pair.
In the return game, look for Curtis, McDonald, former Virginia quarterback Marques Hagans, and former Colts' return man Brad Pyatt to fight it out for the jobs.
**-The Rams seem content with Bulger and veteran Gus Frerotte as their top two quarterbacks, but the real battle is for the third spot. Former Texans draft pick Dave Ragone, who was taught by Linehan at Louisville, will duke it out with Ryan Fitzpatrick, who passed for 310 yards and three touchdowns in a 33-27 come-from-behind victory against the Texans last November.
-Running backs Fred Russell (six carries, 53 yards) and Tony Fisher (five carries, 33 yards, one touchdown) are both competing for jobs behind Jackson. Also, Linehan-favorite, and newly acquired, Moe Williams (seven carries, 17 yards, one touchdown), also is in the running.  Most likely, Williams will make the team as a goal line back, like he was under Linehan in Minnesota, and Fisher, the superior pass receiver, will be used in third down situations. But another good performance by Russell could make Linehan's decision tougher.