Wednesday was getting-to-know-you day at Reliant Stadium, where the Texans brought in tackle James Reed for a visit to possibly bolster their defensive line.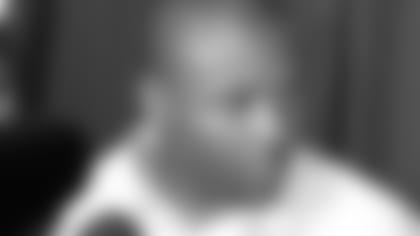 He is another of the little-known defensive linemen similar to those Houston brought in last season. Guys like Lional Dalton, Anthony Maddox and Cedric Killings are blue-collar players who stepped in and produced for the Texans in 2006.
So the Texans were getting to know Reed Wednesday. And he was getting to know them too.
"To be honest, I didn't follow the Texans," Reed said. "I know a guy from Kansas City that I played with came down here, Lional Dalton, and he said he liked it down here.
"He said he liked the scheme and I believe him because we played in Kansas City together. But I didn't follow the Texans to be honest with you."
Refreshingly candid, Reed said he wasn't even familiar with the coaches or anyone else on the Texans.
"No one," Reed said. "I'm fresh. Last year, I had (Kansas City coach) Herm (Edwards). These guys are new to me."
But Reed said he quickly liked what he saw in Houston.
"(I like) the new coaching staff," he said. "I feel like they're trying to improve, trying to get better. It's the type of defense that I fit in, which is quick and fast guys.
"I like it (here). I like what they're talking about and we'll just see where it goes from here."
Reed has been in the National Football League six seasons, five of them with the New York Jets. He was a backup player his first four seasons with New York, then started 15 games in 2005 and was in on 65 tackles with two sacks.
A 6-0, 286-pounder, he signed with Kansas City last season and started 15 games. He was in on 37 tackles with one sack for the Chiefs and believes his lack of height and weight compared to most other defensive tackles in the NFL is no setback.

"I've been in the league going on my seventh year here and it's never been a problem," Reed said. "Size is overrated. Height is overrated. It's the heart and the motor and the drive."
And Reed says he has plenty of drive. He feels like he can help the Texans.
"I'm fast, I'm agile, I'm strong," Reed said. "I can play both inside positions. I'm a good hustler. I like to make plays and I like to play."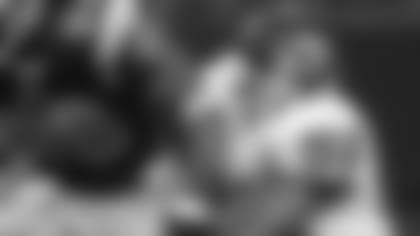 But the former third-team All-Big 12 player at Iowa State couldn't say how close or how far from signing he might be.
"I'm superstitious," he said. "I have other teams. Right now, on the table is Kansas City, where I was at last year, but I just want to go out this year and test the market and see what else is out there.
"We're still working on it. Like I said, I have an offer from Kansas City on the table. I'm just seeing how I play out here."
EDITOR'S NOTE:Jim Carley is a veteran Houston sportswriter who has covered the NFL for more than 25 years. He has worked for such newspapers as the Fort Worth Star-Telegram, The Houston Post, the Los Angeles Herald-Examiner and the National Sports Daily covering such teams as the Dallas Cowboys, the Houston Oilers, the Los Angeles Rams and the Oakland Raiders.