With the third preseason game on the horizon Sunday, Texans' coaches and players have plenty to think about as the regular season approaches. However, a trip to the mile-high city offers a little more than just a good challenge from a talented Broncos team for some.
's second general manager in June.
The pair will undoubtedly flash back to some good memories when the Texans take the field Sunday night at Invesco Field. But they won't be alone.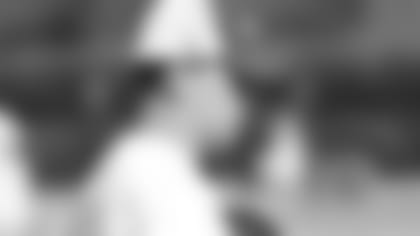 . He might be reminiscing during warm ups as well.
"I think everyone has great memories of the city, the organization, the coaches and the players," Calhoun said. "It's a great place, just everything about
and the Broncos is just class."
tight end Jeb Putzier said he's also had Sunday circled on the calendar since joining the Texans in March.
"I'm looking forward to going back," Putzier said. "I was there for four years and I'm excited to go back and see them. That's probably the main thing, just seeing the guys and it's going to be different to not be over there and cheering with them. I'm happy to go back, it's going to be a fun game."
Putzier, who spent his first four seasons in the NFL in
, isn't the only former Bronco looking forward to visiting the mile-high city this weekend.
"I loved the team," Texans' tight end Patrick Hape said. "The players were great and we had a good time together. We enjoyed playing for each other and the weather was great. A lot cooler than it is here, it's nice, sunshine 300-plus days a year."
While all three said they're looking forward to returning to
, none would go as far to say that the game meant something extra. However, Calhoun said he is looking forward to test his offense against a very good team.
"I think it's certainly something that you look forward to," Calhoun said. "First of all you get to play against a talented football team that's well coached and I think we will learn a lot from going up there and playing. It will be a great challenge for our team. They are really, really good."
Putzier didn't necessarily agree. He said that the Broncos should provide a good test, but he thinks the key to success is keeping everything in perspective.
"You can't get up for one game and down for another," Putzier said. "We're trying to preach that here. You have to stay even keel the whole season."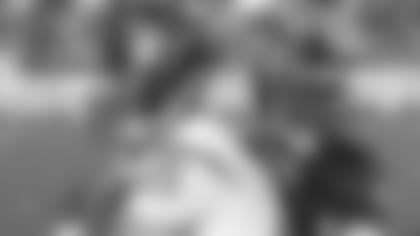 While the Kubiak clan is remaining in
. Neither could identify one specific memory from their Broncos days that stood out, though Putzier did have one memory that was not related to football.
"I met my wife while I was in
, that's a pretty good memory," he said."
With Denver fully in their rearview mirrors, all three said they now have embraced
, though there is still plenty of work to do.
"I like the strides we've made and I think everybody is realistic enough to realize that we still have a long way to go," Calhoun said. "You see enough glimpses here and there that tell you that we certainly have some potential, but we still have a lot of work to do. Just having the opportunity to practice, for a team like us, is a very valuable one. I think our players have done a good job of taking advantage of that."
Hape added that the Calhoun and Kubiak's offensive system is what he likes best.
"I think it's a great scheme," Hape said. "It gets everyone involved. It's great to play for people like Kubiak and Shanahan because they make practice and learning their style fun."
Speaking of fun, Sunday's match-up is a preseason game so the northern transplants can enjoy the trip no matter the outcome. Kubiak joked earlier this week that he might run to the wrong sideline Sunday night, Putzier thinks that would be pretty entertaining.
"It would be pretty funny," Putzier said. "He was there a long time. The fans there love him so I know he'll get a great ovation and I'm excited for him to get that response."
Calhoun, Hape and Putzier can probably expect favorable reactions from the crowd as well.