Not to mess with music legend Willie Nelson's lyrics too much, but the Texans can probably wait to get on the road again. When
, they'll have plenty of factors working against them.
The Texans will be looking to break a 10-game losing streak this weekend, searching for a road win for the first time since 2004, when they defeated the Jacksonville Jaguars 21-0 in dominating fashion at Alltel Stadium.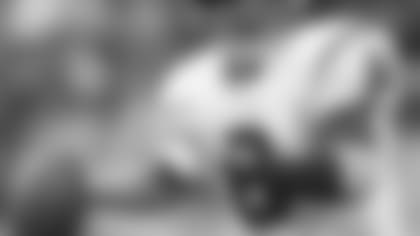 That seems like a long time ago. Following an 0-8 effort away from Reliant Stadium in 2005,
would probably prefer playing their next three games at home instead of on the road.
That said, the Texans can draw on the momentum of their impressive win against the Jaguars this past Sunday and the fact that they've won two out of their last three games. A win Sunday would do more than just give
their first road win in 10 tries, it would give the Texans three wins, already surpassing last year's total.
would improve to 3-1 against the AFC with a win this weekend, including a 2-1 mark against division foes. With a win, the Texans also would finish October with an impressive 3-1 record, which would mark just the third winning month in franchise history.
That's a lot to play for, but undoubtedly the biggest hurdle to clear is the search for a win away in enemy territory. The importance of which does not escape Gary Kubiak. He acknowledges the importance of
winning on the road this week for the first time in two seasons.
"Yeah, I think it definitely is, and it's a focus for us right now," Kubiak said. "…We cleaned up our football (last week). Now we have to be able to go on the road and do the same type of thing in an environment that's not friendly to us, in every phase, offense, defense and special teams."
How can the Texans win this Sunday? Avoiding turnovers and strong quarterback play would be a good start.
"With David (Carr), and I talked to David, David has got to go play on the road and not turn the ball over, not have turnovers, play a clean solid football game like he has played some here at home to give us the best chance to win," Kubiak said. "So, yes, I think it's the next big challenge for this football team, and that challenge is going to happen here for this team for a three-week period, so we won't be back for a while."
Many of Kubiak's players agree with him about the importance of a win Sunday. Some sighted the need to win on the road, while others said that just winning against a huge rival no matter the location is what they're concerned with.
"It's real important," defensive end Jason Babin said. "Obviously, the fans talk about this more than the players, but with this rivalry with
, it's an emotionally charged game. Anytime you can win on the road, it means you've taken another step as a football team."
Cornerback Demarcus Faggins, who returned last week against the Jaguars for his first action of the season, agreed with Babin.
"It's important," Faggins said. "We just have to go out and play hard. It's always going to be hard to win on the road in this league. To have their fans, their own atmosphere, that's something you just have to deal with when you get there. You have to be disciplined in what you're doing and play hard and you'll get it done."
While the crowd in an opposing stadium is always an obvious battle that teams must face, Babin offered some other challenges to playing on the road as opposed to Reliant Stadium.
"A lot of times, it's the comfort, the routine," Babin said. "When we're here at home, you have a routine. Guys are at the hotel at 9:25 p.m., they drive from home, they come in here get in the tub, it feels familiar, and it's comfortable. On the road, it's different. You're traveling, you're on a different time schedule, and you're a little out of your element. You can say football is football, but you still feel a little different."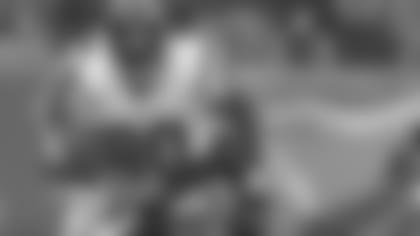 Still, the pervasive thought through the locker room is that the Texans just need to win a game, regardless of where it's played, though Babin said that a road win usually makes the trip home a little more bearable.
"I'll tell you what, a wins a win, but anytime you have to fly on a plane after a loss, it's bad. So if you can win on the road, it makes that plane ride and the day after a lot easier," he said.
Veteran tight end Mark Bruener has been a part of many teams that have found success on the road. Maybe he has a secret. Bruener wouldn't say that the Texans need to get a road win simply to break a streak, he said
needs a win because they are playing a well-rested division opponent.
"We don't look at games in regard to whether it's a road game or a home game," Bruener said. "We don't look at this game as it's a road game and we haven't won one in a while. We look at it as a chance to play a great football team against a team that's in our division. They're rested coming off their bye week and they're going to be ready to play."
Looking for their first road win since December of 2004 and their third win of the season, the Texans should be ready to play, too.