It's true. It's not an illusion. The Texans finally have a running game.
It's just a two-headed running game.
Meet rookie Wali Lundy, drafted by the Texans in the sixth-round last June.
And meet Samkon Gado, who played for the Packers last year and was traded to the Texans Sept. 16 of this season.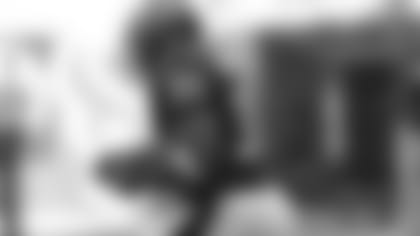 It hasn't turned the entire season around, but the Texans' running game is real and has been a part of the team's gradual improvement. It was most noticeable last week against the Bills.
The Texans rushed for 188 yards on 28 carries in that game, and the running attack would have been all the rage afterward if the Bills hadn't stolen its thunder with a last-minute winning touchdown.
The 188 yards still was the second most in Texans history behind the 219 against Jacksonville on Dec. 26, 2004. The 7.0 yards per carry average was third best in franchise history (7.4 at Cincinnati in 2003 and 7.1 against Tennessee in 2004).
And it's not just a one-time fluke. The Texans have outrushed their opponents in four of the last five games. The running game is finally coming around.
"We did some different things running the ball," coach Gary Kubiak said. "We started the game with back-to-back reverses just to try to let them know and loosen them up a little bit.
"We did some different things in the running game and I think it helped us as far as our base running game. Just looking at it here, we had 27 carries for 180 yards. If that happens and you're looking at that, you probably ought to have 40 carries there and we don't. That is on me. We probably should have run the ball a lot more."
Especially with the new dual running back system. Lundy and Gado are being virtually alternated. It keeps them both fresh and their different running styles force defenders to adjust every play.
Last week, Gado had 10 carries for 69 yards and a touchdown, while Lundy had eight for 61 and a score. Lundy leads the team with 4,045 yards and three touchdowns rushing, while Gado is second on the team with 213 and one touchdown.
"Everything was working," Lundy said. "The offensive linemen were opening up holes. The running backs were doing a good job of making people miss. We were just clicking."
They weren't always scoring though. Several drives proved fruitless, and the players know that has to change.
"In anything you do, if you have success and never finish, it's frustrating," Lundy said. "I just think as professional football players, that's our job. We just have to get better. I don't know if it's the opponents stopping us or us just stopping ourselves. But it's something that's got to be fixed. You have to be able to score points in this league if you want to win.
"We know there are some things we could do better as a team. We've just got to fix them. We've got to come to the game with confidence that our offense is going to work. You can't go into it with concerns. Then you'll be worse off. But I think we'll be all right on Sunday."
The two running backs are friends and don't seem to mind the alternating. Especially Lundy, who has done it before.
"I did that in college," Lundy said of his playing days at Virginia. "I've been doing it since my freshman year in college when I did it with Alvin Pearman. Later in my career, I did the same with Marquis Weeks (who later played for the Seahawks briefly). It was three of us and whoever was hot, that's who played."
Kubiak says whoever is fresh will play.
"We're just trying to make sure those two guys play right down the middle," Kubiak said. "If we think one of them is getting winded, we'll put the other one in. It's easy when you're doing something good to say, 'Leave that guy in.' But we told ourselves we'd stay committed to playing two of them. And we're going to try to continue to do that."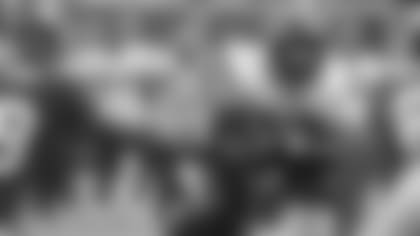 Lundy is not going to complain.
"It's not my decision to like it or not," he said. "The coaches ask me to do it, so I do.
"If that's how the coaches want it to be done, then that's how it is. You've just got to be able to make plays when the coaches ask you to make plays."
He and Gado get along well.
"I love Samkon," Lundy said. "He's a great person off the field and he's very helpful on the field. I think we're helpful to each other.
"It's been working well and as long as it keeps working, we'll keep doing it. So we'll just keep picking up yards and hopefully he'll get a hundred and I'll get a hundred and everybody will be happy."
It doesn't make any difference to the men in front blocking for the pair.
"Not really," guard Chester Pitts said. "Our job is to go out and make blocks and it doesn't matter who's running the ball. You just do the best you can. You notice it sometimes in the huddle, but not that much. I pay more attention to the quarterback than anything."

EDITOR'S NOTE:Jim Carley is a veteran Houston sportswriter who has covered the NFL for more than 25 years. He has worked for such newspapers as the Fort Worth Star-Telegram, The Houston Post, the Los Angeles Herald-Examiner and the National Sports Daily covering such teams as the Dallas Cowboys, the Houston Oilers, the Los Angeles Rams and the Oakland Raiders.