The outlook for the Texans' run defense entering Sunday's game with Jacksonville was not bright. It was 29th in the league, allowing 145.8 yards a game, and had lost starting tackle Seth Payne for the season to an injury.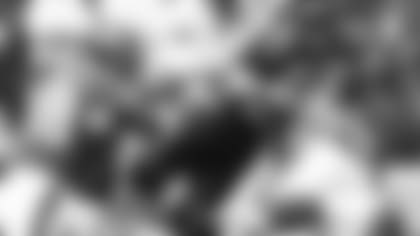 The poor run defense was a big part of the reason the Texans were last in the NFL in total defense, averaging an abysmal 418.8 yards a game, including the worst averages for yards per play (6.2) and first downs per game (23.8).
"A lot of teams have come in here," end N.D. Kalu said, "and thought this was their homecoming game. We needed to stop that."
"Teams have been coming in here," Weaver said, "thinking this was their bye week."
Everything changed for the defense Sunday as Houston held Jacksonville to 102 yards rushing, including a startling 25 in the first half. The Jaguars' game total fell 16 yards short of their season average, and 52 of their game total rushing yards came on one drive in the third quarter. Outside of that drive, they rushed 17 times for 50 yards, a 2.9 average.
Running back Fred Taylor had 84 yards, but 32 of it came on one run in the third quarter. The rest of the game he had a 3.4-yard average on 15 carries.
The result was 220 yards of total offense for Jacksonville, second best in Texans history, and a 27-7 Houston win few would have predicted.
"They weren't able to run the ball most of the time," defensive coordinator Richard Smith said. "That was a big part of our success. It was the same stuff we've been doing. We just executed."
"The one thing we did differently was execute," Kalu said. "Every week, coach Smith makes great calls. But we go out and one of us screws it up. This week, when he made the calls, we executed the way we were supposed to."
The Texans weren't surprised this happened. They have expected it to eventually come around.
"This is just us getting better as a front," Weaver said. "The first few games, I'll be honest with you, we didn't play well as a front. But this game, we did.
"We're playing a lot better. It's just a matter of steady improvement."
"We just played our assignments," Williams said, "and played smash-mouth football."
It was a beautiful sight to see for linebacker DeMeco Ryans.
"I love it when those guys up front have their confidence up and are playing their best," Ryans said. "It makes it easy for us back-end guys to play well."
It wasn't that way all afternoon, though. After dominating the Jaguars for the first half, a scary thing happened for the defense on Jacksonville's first possession in the second half. The Jags marched 70 yards in nine plays, including 52 on the ground.
It reminded the Texans of leading 6-3 against Dallas a week earlier on their way to a second-half collapse and a 34-6 loss.
"That second half last week was unacceptable," Weaver said. "We all knew that. It's just a matter of us growing together."
And learning together as well.
"We knew we had to come out the second half and stop them," Ryans said. "We had stopped the run in the first half. But then they had that drive in the third quarter.
"We knew that's what hurt us last week. We had a good first half against Dallas and then went in the tank. We thought, 'Oh no, not again.' We knew we couldn't let that happen to us again."
So did Smith, who dispatched his defensive assistants to have a meeting on the sidelines.
"It looked like we were going to have a repeat of last week," Smith said. "So I had the coaches get everybody on the sideline and talk to them about that."
It was like preaching to the choir. The Texans didn't need to hear the obvious.
"We, as players, knew that already," Ryans said. "They brought us together to talk about it, but we already were telling each other that."
The defense registered only one sack, but it had three quarterback hurries and seemed to be in Byron Leftwich's face much of the day.
"The thing about this game I was most proud of was they respected our pass rush," safety Jason Simmons said. "They kept two backs in a lot and only ran three-man routes.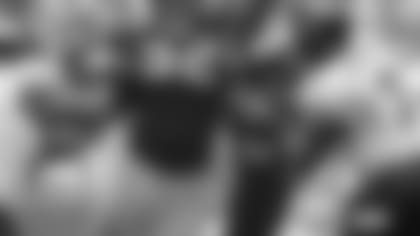 "That's a tribute to our rush. It's a lot easier to cover when you only have three guys going out on routes."
Many of the defenders also gave credit to the Texans' offense.
"All year, the first possession they come out and play great," end Antwan Peek said. "But they wouldn't keep going. Today, they came out like it was the first possession all game long.
"This was like Christmas for me. This was my first game back and it was a great present."

EDITOR'S NOTE:Jim Carley is a veteran Houston sportswriter who has covered the NFL for more than 25 years. He has worked for such newspapers as the Fort Worth Star-Telegram, The Houston Post, the Los Angeles Herald-Examiner and the National Sports Daily covering such teams as the Dallas Cowboys, the Houston Oilers, the Los Angeles Rams and the Oakland Raiders.