They weren't kidding when they said "Rain or shine." But Saturday morning's wet weather didn't dampen or slow down the enthusiastic participants of the Third Annual Running of the Bulls 5K Run/Walk presented by The Methodist Hospital.

The pack gathered outside the gates of Reliant Stadium for an early morning jaunt to celebrate Texans Draft Day while proceeds from the event benefited two great causes; The Houston Texans Foundation and YMCA of Greater Houston.

Runners and walkers then enjoyed entertainment, food and beverages in Budweiser Plaza at the Post Race Party. Overall race winners and leaders in each age group were awarded Texans prize packages while three partcipants received commemorative awards for showing their most creative Texans garb. Special congrats to the Texans team (college scout Larry Bryan, college scout Pete Russell, accounting administrative assistant Cheryl Moffett, travel agent Carol Nelson and Kim Phillips, Dom Capers' assistant) for finishing second in the corporate challenge.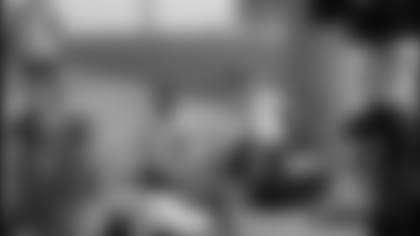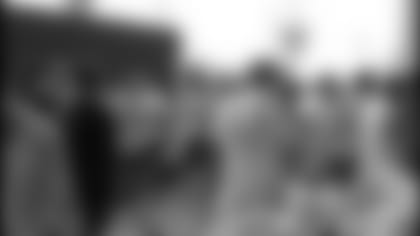 And after the race the Texans Draft Day Party kicked into high gear inside the Verizon Wireless West Club on the third level of Reliant Stadium. Fans watched the 2004 draft unfold on television and saw the debut of the 2004 Houston Texans Cheerleaders.

Thanks to all who came out Saturday!