](/news/article-1/ryans-signing-press-release/AAB30C4E-8146-4BEB-A562-159D6903F33B)
The Texans made no secret about what their top priority in this year's draft was. By spending the first overall selection on defensive end Mario Williams and their second pick on linebacker DeMeco Ryans,
put defense at the top of their offseason priority list. Friday, they waited no longer to make it official by inking Ryans and in the process became the only NFL team to have their first and second round draft picks under contract. It's something that can't be overstated according to Texans general manager Rick Smith.
"It's very important," Smith said of having
s top-two picks signed. "Basically what happens with your draft choices and their signings is that things slide into place. When you have your one signed and now your second rounder signed, it should make it easier to get the remaining players on board by training camp."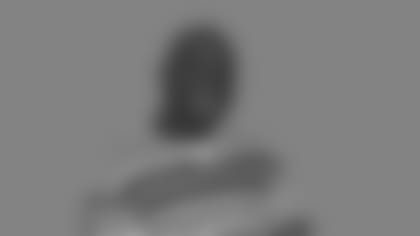 With Ryans now officially in the fold, five draft choices remain to be signed, but Smith left little doubt whether they would be under contract by the beginning of Texans' training camp on July 27.
"Absolutely, we're very confident that we'll have all of our draft choices signed and in training camp on time to get ready to start building this program."
While the addition of Ryans may aid the front office in their endeavors over the next few weeks, his addition will be felt more on the field than at the bargaining table.
Ryans developed a reputation during his playing days at
as a nasty competitor. He led the Crimson Tide in tackles in each of the last three seasons and garnered All-American honors last year while being named Southeastern Conference Defensive Player of the Year.
"I think he's a heck of a football player," Smith said. "We're excited that he's in the fold and excited to watch him grow and mature as a football player. He's got all the intangibles to be a solid NFL football player."
For Ryans, the signing comes as a relief more than anything else.
"It feels great just to have it done, have it behind me," he said. "Now I can just focus on football, training camp and going out and helping this team win some games this year."
Ryans said that getting his contract situation worked out was a top priority so that he could focus on football and not the business side of the sport which is still very new to him.
"It was very important. When you play in college, you don't have these issues you just go out and have fun. Now you have to handle the business side of it. We have the business side done with and now I can go out and have fun which is what I like to do."
Ryans should become a fixture in
s 4-3 defense this fall. The coaching staff made no secret during mini-camp that linebacker was a top concern heading into the 2006 season and Houston's practices this offseason were intense in an attempt to find some players to anchor the newly-adopted 4-3 scheme. It's something that didn't go unnoticed by the newest Texan.
"It was a nice, up-tempo pace," Ryans said of his first NFL practices. "There was a nice buzz going on. I think the coaching staff wanted to come out and do something different, like a new program. We were just trying to get it all together and go out and surprise some people this year."
With Ryans officially in the mix, that seems more likely.