 The speculation is over. David Carr is no longer the starting quarterback for the Houston Texans. His replacement is three-year veteran Matt Schaub, formerly of the Atlanta Falcons, who Houston acquired Thursday in exchange for a second-round pick in this year's draft as well as a second-round pick in the 2008 NFL Draft.
The Texans also swapped first-round draft picks this year, moving down just two spots to No. 10 overall, while the Falcons move up to eighth.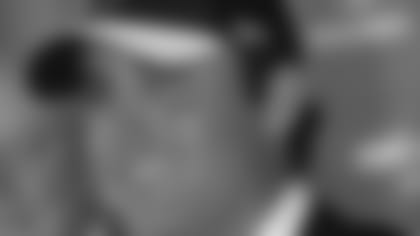 Though Schaub sports an 0-2 record as a starter, he is highly regarded in league circles. As a restricted free agent this offseason,
Atlanta did not hesitate to tender Schaub the highest possible contract for an RFA, making him virtually untouchable, while retaining his rights.
If any team signed Schaub to a deal this offseason, that team would have had to send their first- and third-round pick this season to Atlanta as compensation. A stiff price by any measure, but considering that Schaub was likely to bolt from the Falcons following the 2007 season anyway (he would have been an unrestricted free agent in '08), Atlanta was more than willing to listen to trade offers for a player who would have mired in relative obscurity for a fourth consecutive season behind Mike Vick in 2007.
So a deal was struck, quickly and efficiently reminding the league and
Houston 's fans that the Texans are dedicated to winning now, no matter the cost.
"We've said all along that getting better is our goal and that's what we're going to do," Texans owner Bob McNair said Thursday. "I'm committed to it. We have spent whatever needs to be spent. We have the resources, we have the people, and we're going to make it happen. I'm delighted with the progress that we've made so far."
McNair praised Texans general manager Rick Smith and head coach Gary Kubiak for their work last season and so far this offseason.
Shortly thereafter, Smith introduced
Houston 's newest Texan and the new face of the franchise. Later he put an end to any thoughts that Schaub was brought to
Houston to compete with Carr for the starting quarterback position.
"First of all, everybody in this organization appreciates the contributions that David Carr made to this franchise and the city," Smith said. "We are working with his representatives and with David to find a place for him to continue his NFL career. Matt is our starting quarterback and we could possibly trade David today or in the next couple of days."
And so it's a new beginning, both for Carr and for the city and team he once called home. And a new beginning for Schaub, who will enter training camp as a starter for the first time in his NFL career.
That's of no concern to the Texans' front office and coaching staff.
"This player is what an NFL quarterback should be," Smith said. "He's a leader, he's a strong, smart, accurate passer and we're excited about having him."
Schaub's new head coach agrees.
"As we looked at all of our options as a football team as to how do we get better, you start looking at quarterbacks in free agency and there were a few options out there, but the one thing that was very important to Rick and I was that if we were going to make a decision in that area with our football team, we didn't want a quick fix for our football team," Kubiak said.
"We wanted a young player that's ready to go into his prime and that's what this young man is."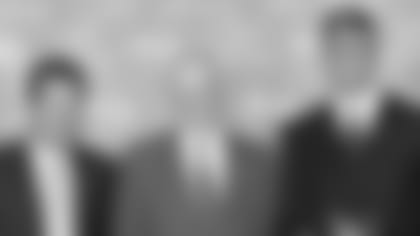 And if fans are concerned about a learning curve for the new Texans quarterback, they need not worry. Schaub has played for six seasons in a system similar to Houston's, and Kubiak said that the transition ahead should be a smooth one.
"We could walk across that field today and he could take us out of the huddle, he understands what we're doing," Kubiak said.
But there is the question of handling all of the responsibilities of a number-one quarterback. Schaub has yet to be tested fully in this area, but it's a challenge he says he's ready for.
"I'm going to meet it head on, but I'm not going to do it alone," Schaub said. "I have a lot of people around me that are going to help me take that challenge on. There's a lot of other things that you have to do as a starter on a day-to-day basis as opposed to being a backup, and I'm ready for them."
Ironically, a decision that will define a football team for the remainder of this decade was made on a golf course. Schaub and Kubiak played a round in
California earlier this week and quickly hit it off.
Schaub was sold on the Texans' future by the soon-to-be second-year head coach.
"When I met coach Kubiak and got to know him, he's just an awesome individual and a great head coach," Schaub said. "He's very determined , driven and one thing he told me was that he's going to do what it takes to be successful as a football team."
Listening to Matt Schaub Thursday for just 20 minutes, you get the feeling that he is as well.