It's combine time again Texans fans. The NFL descends on
this week for the annual showcase of college talent. Players that have been invited will be analyzed in a myriad of ways from intellectual tests (see the Wonderlic) to physical ( i.e. 40-yard dash) ones, all the while being picked at or prodded and having something as trivial as their hand size scrutinized.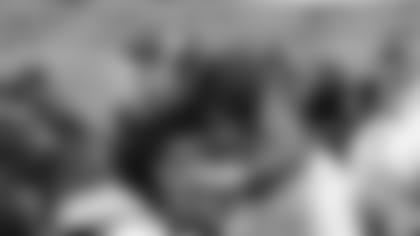 Whatever one thinks of the scouting combine, and opinions vary, the bottom line is that the Texans likely will get a first-hand look at each player the team will draft come April. It's possible that a player not invited to the combine will be drafted, but it's rare.
Nearly every member of the Texans football operations staff leaves for
today. From general manager Rick Smith and head coach Gary Kubiak to scouting interns, the Texans will be well-represented this weekend.
The combine has been around since 1982, when 162 players were invited to the inaugural event. This year, more than 300 players will be auditioning in Indy as draft season moves into full swing. Of those 300, some never will see a regular season roster.
Among those players could be the next Tom Brady, a late-round steal that goes on to be one of the NFL's finest players. There also will be the famed "combine warriors" present this week, players who excel at all things measurable, but who fail in all things that determine winning between the lines.
Odds are that at least one player picked in the top-10 this April will be out of the NFL within two seasons, others may be playing for well over a decade. That's why the combine can be important.
The players know this as well. Most already have hired agents who are walking them through the process and telling them what they can expect once they touch down in Indy. Even with all the coaching and preparation in the world, few players won't be at least at bit taken aback by their hectic schedule over the next few days.
Here's an example of a player's schedule for the long weekend ahead.
8 p.m.-11 p.m.- Scheduled interviews with teams that have requested that player.
7:30 a.m.-8:30 a.m. – Measurement Station

8:30 a.m.- 2:00 p.m.- General medical exams
2:00 p.m. – 3:00 p.m. – Video interviews
3:00 p.m. – 6:00 p.m. - Psychological testing
7:00 p.m. – 11:00 p.m. – Scheduled interviews
8:30 a.m. – 2:00 p.m. - Scheduled psychological testing

2:00 p.m. – 3:00 p.m. - Wonderlic exam
3:00 p.m. – 4:00 p.m. - Optional bench press
6:00 p.m. – 9:00 p.m. Scheduled interviews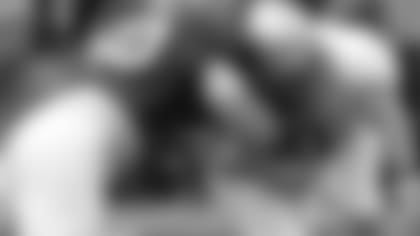 It's a busy four days by any standard, and when you consider that for many of these players how they perform at the combine could determine their professional future, it's certainly a stressful situation for even the most seasoned athlete.
Following the combine, teams do have the opportunity to invite selected players to their complex, but that number is limited to 30. With pro days on college campuses across the country providing the only other time to watch players first hand, it's easy to understand why the combine is so important.  
As we have been at the East-West Shrine Game, the Senior Bowl and the Pro Bowl, HoustonTexans.com will be on hand to cover the combine first-hand. Coverage begins Friday night and runs through Monday. Make sure to visit 2007 Texans Draft Central to take a look at all of our offseason coverage.