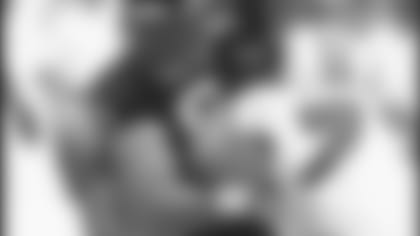 After an extended off-season hiatus, our Texans Q&A returns on the eve of training camp with nose tackle Seth Payne.

Payne's return from an ACL injury is one of the more conspicuous storylines of training camp. He has been rehabbing furiously throughout the off-season and hopes to be ready for Houston's season opener against San Diego on Sept. 12.

Click here ([ ](http://play.rbn.com/?url=nfl/nfl/open/2003/texans/demand/texansqanda080104.rm&proto=rtsp)) to watch Payne answer some fan questions after a recent practice. And thanks to all who sent in questions!

Seth,

Can you describe the rehab regimen that you followed to get back from your injury and describe the impact of your additional surgeries?
Basically we just did a normal ACL rehab once I finally got the final surgery done. The first part consisted of strengthening, doing a lot of body weight exercises. Once we got my strength up to a certain level, we started running and doing more football-related skills.
As far as the impact that multiple surgeries had, it basically just made the whole process longer. I had a lot of atrophy in my leg so and we needed to spend more time strengthening after the surgery than you would after a normal ACL.
Which is harder to handle; the physical pain after an ACL or the frustration of not being on the field?
When you play this game this game long enough you get used to the physical pain so that really wasn't a big deal. Emotionally, it was difficult to watch us play a losing season and not be able to be out there helping those guys and at least not going through it with them. For a little while there, in November and December, I didn't know if I was ever going to be able to play football again because of the problems that we were having so between not being helping out the team and not knowing my future, that was way more difficult than the physical pain.
Did you serve as a coach on the sideline last season and if so, did you enjoy that side of the game? Would you ever consider a future career in coaching?
I tried to help out as much as I could during the season. It was difficult with all of the surgeries that I was having, but I don't know if I'll ever be able to go into it as a profession. These guys have a pretty special work ethic. I consider myself a hard worker but I don't know if I could handle seven days a week, 16 hours a day, for months and months at a time.
How has your time away from the field affected your passion to play the game?
--James, Corpus Christi, TX
It's definitely affected my passion for the game. I've always loved this game and appreciated playing it for a living, but when I faced possibly not ever being able to play again, it made me appreciate it that much more.
How are you feeling and how many more seasons would you like to play in the NFL?
*First of all, I feel great. We're just being patient out here and we're trying to take things step-by-step and not get too hurried to get back out on the field. *
Secondly, I'd like to play 10 more years because there's two things that go along with that-I want to win a Super Bowl and if I can win a Super Bowl it will make it a little easier to retire early. But if I'm healthy and feeling good and still having fun I'd like to play 15 years total.
As it relates to your injury, what type of advice can you give people who have run into obstacles or stumbling blocks in life?
I think the biggest lesson that I've ever learned from coaches and people that I respect is to not waste time looking backwards. I think we all have obstacles in our life but if you worry too much about the obstacle itself instead of just moving forward, you're never going to get over it.
We all agree with what Jeff Fisher has said about you being one of the more underrated players in the NFL…looking at the schedule, which offensive lineman are you most anxious to play against?
There's a lot of good offensive linemen this year. The first guy that comes to mind when I look at the schedule this year is Tom Nalen from the Broncos. I think he's been one of the best centers in the league the last few years. He's got great technique, he's not that big but he's very fast and has very strong hands. I'm hoping to get into the third preseason game so I can get some work against him. He's one of those guys that makes some of the other guys feel easier to go against.
What are your thoughts on the defense this season with all of the changes and who or what do you still think needs to be added? --Rick G., Sugar Land
I think we made some good changes this year and hopefully it's going to just make us better. With all of the guys coming back that were injured last year and some of these new guys, if we can just plug them into the system quickly, it should just be a matter of plugging them into the system because they've all got the right attitudes.