* HOUSTON –* The Houston Texans today named assistant head coach/offense Mike Sherman as the team's offensive coordinator and have named Kyle Shanahan as the quarterbacks coach.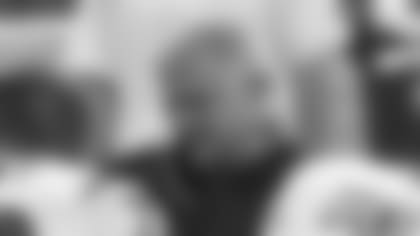 Sherman becomes the Texans' fourth offensive coordinator.  He is entering his 11th NFL season, and his second with the Texans. Sherman is the only coach that has had the title of assistant head coach for the Texans and he will retain that in addition to his new title. Sherman replaces Troy Calhoun, who left to become the head coach at the Air Force Academy.
"I appreciate (head coach) Gary (Kubiak) giving me the responsibility," Sherman said. "I look forward to the challenge and what we can accomplish in 2007."
After working mostly with the Texans' offensive line in 2006, Sherman now will share the play-calling responsibilities with Kubiak. The Seattle Seahawks' offensive coordinator in 1999, Sherman anticipates sharing ideas with Kubiak about the direction of the offense in the coming months.   
"Gary and I are going to sit down and talk about those things at some point here once we settle down with some of the personnel issues," Sherman said. "Right now, we're working on free agency. There will come a time when Gary and I will sit down and we'll formulate that plan."
Entering his second season as an NFL position coach, and fourth in the NFL, Shanahan will be in his first year coaching quarterbacks. When Shanahan started the 2006 season, he was the youngest position coach in the NFL. Before joining the Texans as wide receivers coach, he spent two seasons as the offensive quality control coach with the Tampa Bay Buccaneers, working closely with the quarterbacks and receivers.
Shanahan couldn't be more pleased about the move.
"Coaching receivers is something I always knew I would start with going into my coaching career being a receiver and spending most of my life working at receiver," Shanahan said. "But quarterback was always something I knew I wanted to go to. I'm pumped that coach Kubiak promoted me to that spot."
Asked if he'll be more involved in formulating the game plan in his current role, Shanahan didn't rule it out.
"There are really no rules," he said. "But I feel that the reason people go after a quarterback job is because they feel maybe there is a little more responsibility because of the fact that the quarterback does control the game. He starts with the ball. He leads the offense. The team plays well based on what the quarterback does, whereas receivers are a lot more dependent on other positions. With that being said, (the job) does come with a lot more responsibility."
At 27 years old, Shanahan is much younger than the average quarterbacks coach in the NFL, but it would be tough to find someone with a better pedigree, or a more accomplished resume, than him.
The son of Denver Broncos head coach Mike Shanahan, Kyle has been around the game his entire life. Since entering the league, he also has had the chance to learn from some of the game's brightest minds, including Tampa Bay Buccaneers head coach Jon Gruden and quarterbacks coach Paul Hackett, as well as former Oakland Raiders offensive coordinator John Shoop. Kubiak and Calhoun also have had an influence on his career.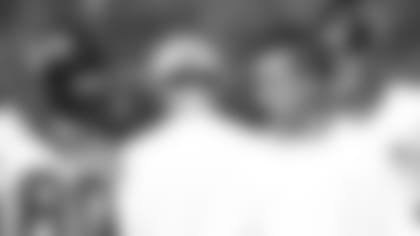 "I'd like to think that I am prepared for it," Kyle said. "I really have five guys' different opinions on how to play quarterback, and they're all really good coaches and really respected. With that being said, I've gotten the opportunity to be around these guys, so I have tons of ideas running in my head."
Kyle spoke to all of his former receivers today to notify them of his coaching move. Then he reached out to the current quarterbacks on the Texans' roster. While he wasn't able to reach David Carr, Kyle can't wait to go to work with the former No. 1 overall draft pick.
"I think that's exciting when you have the opportunity to coach a guy who has a big impact on the organization," Kyle said. "David's a talented guy who works hard. He's a good guy and I'm looking forward to working with him. I'm just pumped for the opportunity."