Jacksonville brings one of the NFL's best defenses into Reliant Stadium on Sunday.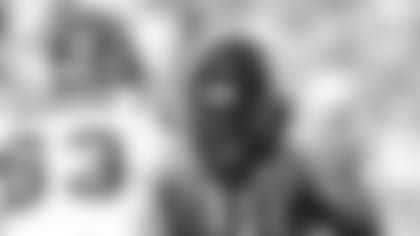 It's a defense that was sixth in the league last season as the Jaguars roared to a 12-4 record and the playoffs. This year, they're only 3-2 entering this game. But their total defense is still ranked seventh in the league and is actually allowing nine fewer yards per game than it did in 2005.
The Jaguars are good. And they like to talk.
In addition to being one of the league's most successful defenses, they have the reputation for being one of the most trash-talking, especially among their front seven. And it's a rep they enjoy.
Quarterback Byron Leftwich is only sorry one of the team's best trash-talkers, middle linebacker Mike Peterson, is out for the season with a torn pectoral muscle suffered three weeks ago.
"Well, we lost Mike Peterson," Leftwich said when asked who the team's best trash-talker is. "I know that, everybody in the world knows that. He was No. 1, but we've got a lot of trash talkers.
"Especially on our defense because those guys are so dominant that they like to talk a lot of trash. They just like to have fun with it. You know, believe me, we lost Mike P., but somebody will take his place."
The Texans know Leftwich is right. They expect to hear everything short of a Jay Leno monologue when the Jaguars' defense lines up against them.
"That's just the way they are," Houston's starting guard Fred Weary said. "They talk the way they play. I don't think they're show-off type guys, but they do run their mouths. They just back it up with their play."
For the soft-spoken Weary, that approach seems a little counter-productive. But he knows it works for the Jaguars and, perhaps more importantly, it can work for the Texans.
"It gets you going more because you want to shut them up," Weary said with a smile. "That's the biggest thing. It gets you going and it kind of sets the landscape for a big game.
"When you've got a guy coming in who you know is going to be talking like that when you're playing, it kind of makes you want to go out and perform a little better and hopefully kind of make them shut their mouths."
The Texans will have their hands full doing that. Other than the loss of Peterson, who has topped the team in tackles since 2003 and is the AFC's leading tackler among linebackers since 2002, the Jaguars are reasonably healthy. Even Pro Bowl tackle Marcus Stroud, who missed the 41-0 rout of the Jets two weeks ago with an ankle injury, appears ready to go.
And that has the Texans' attention.
"I've been impressed with some of the things they've done," Weary said. "Like holding Pittsburgh to zero points and also holding the Jets to nothing. They're walking the walk right now.
"It's one of the best (defensive lines) in the league. It's been that way a long time. They've got two good inside tackles and they've got two guys outside to complement the tackles. They clog holes up and they make plays. They're a talented group."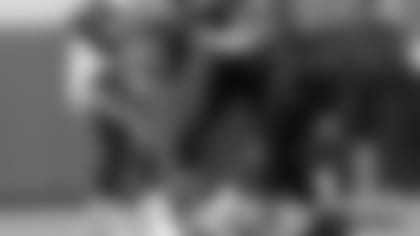 Jacksonville's D-line of Rob Meier and Paul Spicer at ends and John Henderson and Stroud at tackles, has helped the team allow only 92.2 yards a game rushing, ninth best in the league.
The Texans, of course, are having trouble running the ball, ranking dead last in the NFL with an average of 67.6 yards per game. It's a sore spot with Weary and all of the offensive linemen.
Pass blocking always will be important. But run blocking means a little more to an offensive lineman. It is their deepest source of pride.
"It's something that as offensive lineman, that's what you want to be known for," he said. "Passing, that's a plus. It gets you down the field. But you've got to be strong. To be a good offensive lineman, you've got to be able to block and you've got to be able to run the football.
"Whatever the case might be, whatever has stopped us, we've got to keep going to work each week and trying to put something together."
There has been much talk about the team's lack of a running game and the Texans know how important it is.
"I think when we do get the running game going, it'll open up a lot in our playbook," Weary said. "It opens up the play-action. When a team has to respect the run, when they have to put eight or nine guys in the box, it opens it up for Dave to throw to Andre (Johnson) and Eric (Moulds).
"We've got two very talented receivers, so we've got to get the running game going so we can get in those situations where we can throw to them."
So what can the Texans do? Are there any quick fixes?
"I don't think we're going to try anything different," Weary said. "For the most part, we know what we have to do. We know what we haven't been doing also.
"Hopefully, we can go out here and set the tone. The defense is not going to let up so we know we have to go out there as men and put something together and get this running game going."
And in so doing, perhaps make those Jaguars a little less talkative.
EDITOR'S NOTE:Jim Carley is a veteran Houston sportswriter who has covered the NFL for more than 25 years. He has worked for such newspapers as the Fort Worth Star-Telegram, The Houston Post, the Los Angeles Herald-Examiner and the National Sports Daily covering such teams as the Dallas Cowboys, the Houston Oilers, the Los Angeles Rams and the Oakland Raiders.