Mario Williams wasn't surprised when he learned Friday afternoon that the Texans would select him with their No. 1 pick in the 2006 NFL Draft, and he was all smiles when NFL commissioner Paul Tagliabue confirmed it Saturday at the Radio City Music Hall in New York City.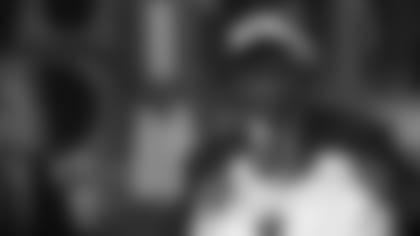 "All along, I knew I had a chance," Williams said of being the first pick. "I always expected this. I always thought, 'Why not me?' That's how I felt.
"I know I'm going to bring productivity to the Texans and help them win games. I'm just so excited to be a Texan now."
The Texans reached an agreement with the North Carolina State defensive end on Friday, and wasted little time in selecting him this morning.
"This young man is special," head coach Gary Kubiak said. "Without a doubt this kid is the best choice for our football team."
Williams is the second defensive player the Texans have drafted in the first round in the past two years. He is also the 12 th defensive lineman selected with the No. 1 pick in the history of the NFL Draft, and the first since 2000, when the Cleveland Browns selected defensive end Courtney Brown.
While most people expected the Texans to use their top pick on University of Southern California running back Reggie Bush, Houston opted to shore up its defense and add a pass-rushing presence like Williams.
Kubiak admitted that it was a tough decision deciding between the two talents. Both are impact players who could make immediate contributions to the offense and defense. But there was no doubt in the Texans' mind that Williams would have the biggest impact.
"You've got to make the hard decision sometimes, but when you know it's the right thing you're okay with it," Kubiak said. "We feel good about it, we know we're doing the right thing and it's easy to move on."
With a 4.7-second 40-yard dash time, a 40.5-inch vertical leap and 35 repetitions of the 225-pound bench press, Williams has physical abilities that are usually unseen from 6-7, 290-pound defensive ends. His school-record 14.5 sacks and 27.5 tackles for loss last season were just icing on the cake.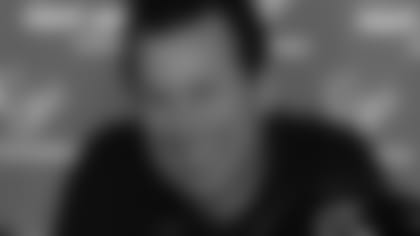 Considering that the Texans just acquired left defensive end Anthony Weaver from Baltimore in free agency, many people want to know where Williams will fit in. Kubiak isn't worried about the specifics.
"The kid can play all four spots," Kubiak said. "We felt that by adding this young man to our team we got better at five different positions on defense – without going through that scenario. This guy can play wherever he wants to play."
Having served as Denver's offensive coordinator for the past 11 years, Kubiak understands how defensive players change football games. That's one of the things he likes most about Williams: the way he rushes the passer and can alter offensive game plans.
Williams knows he has to refine his technique and not rely so heavily on pure athletic ability. But with his self-described best attributes – work ethic, discipline, coachability and ability to listen – it seems that Williams is equipped to step up to the challenges of the playing in the NFL.
"The ability to listen is the number one thing I believe you need to have in the NFL," Williams said via a conference call from Radio City Music Hall in New York City. "Listen and learn things and take it all from there."
As to where he wants to take it, the first-day pro already has lofty expectations. While he understands that some fans may be disappointed that Bush wasn't the pick, Williams wants to assure the fans that there is nothing to worry about.
"You win championships with defensive players and that's exactly what is going to happen," he said. "I'm going to come in, I'm going to play and I'm going to be productive. I'm going to be an impact player immediately and I'm going to win the fans over regardless."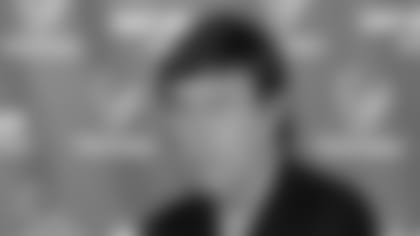 If Texans fans get to know Williams, it would be hard to imagine that he doesn't win them over.
"I like everything about him," Kubiak said. "I love the fact that he's very young. He still has tremendous upside. He's going to grow, learn a lot more about playing the position and he's only going to get better.
"I also like the way he carries himself. I like what he stands for. He has a quiet confidence about himself as a person and as a player. I think he fits in very, very well here.
"He's another piece of the puzzle. We still need to build a good team around him, but I'm very excited about his presence."
The Texans are excited to welcome Williams to Houston and make him a part of the Texans organization later this afternoon. In the meantime, they're back to work to see what other players will round out their 2006 rookie class.
So far the Texans are off to a promising start.