 **Adversity. Every person encounters it, but few people tackle it and excel because of it. As the North team practiced Tuesday morning, two of its players battled temperatures in the mid-40's and the peering eyes of hundreds of NFL scouts and general managers, but that's the least of their worries.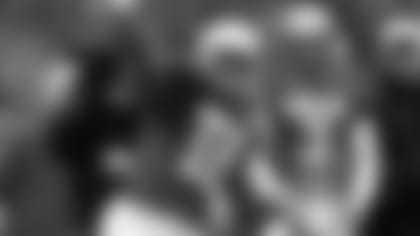 For quarterbacks Troy Smith and Drew Stanton, adversity is something they are all too familiar with.
in early December to accept the Heisman Trophy, many of his childhood classmates were more likely to be watching from jail cells then on a college campus.
Smith's story is one of overcoming the odds. It's an old cliché, but one that never seems to grow old, and there are few better examples than Smith.
During his senior season, he seemed to put all of his critics at bay, dominating Big Ten competition on the way to the Heisman, throwing 30 touchdown passes and just six interceptions.
He was regarded as a big-game quarterback and was expected to lead
But then something strange happened.
offense that failed to reach 100 total yards for the game.
Suddenly, all the doubts resurfaced. His size for one, he's listed at 6-1, but he's almost certainly shorter. Some skeptics wondered about his decision making, and the loss in the title game did little to squash those thoughts.
So just a little more than a month after being toasted as the best of college football in 2006, Smith finds himself in
playing a familiar role….underdog.
"That's the story of my life, I'm pretty much used to it," Smith said after practice Tuesday morning. "I don't feel like that I have that much to prove because where I'm from, success stories like this are not supposed to happen."
Smith's not worried about the championship game. He believes that his experience in the BCS Championship is a lesson he needed to learn.
"It's not frustrating for me," Smith said of the loss to
won for a reason. They came out exceptionally hungry and they were crowned champions for a reason."
He knows he has something to prove this week and in the coming months. When asked of his strengths - leadership and athletic ability, according to him - he offers up one of his perceived weaknesses without being prodded.
"The negatives are my height, for whatever reason," Smith said. "But even if I was a 6-6 guy, I would still have something to improve on."
So he's back to work, a formula that's proved successful for him in the past.
"You know my whole life people have been doubting me, and just staying the course and working hard has always benefited me," Smith said.
Hard work is something that Smith and Stanton have in common.
"I try to prepare as hard as anybody,"
said. "That's something that I've always done. I'm sure everybody else is doing it too, but I try to do the little things that will help me pick up a system faster to try and improve from there."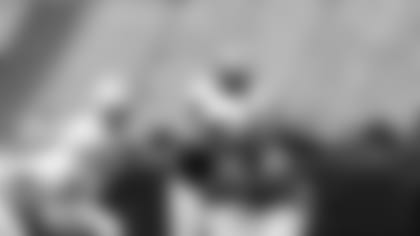 looks every bit the part of an NFL quarterback. Standing 6-3 and weighing in at 235 pounds, he appears NFL ready today.
He's been on the league's radar screen for several seasons while playing in
. Some would say his collegiate career is one of unrealized potential. Others would say that he was an elite player on a team full of average talent.
Either way you slice it, like Smith,
has something to prove this week to what could be his future employers. Other than his work ethic,
believes the scouts have been impressed by his overall athletic ability.
"A lot of people talk about my athletic ability,"
said. "The way NFL games evolve, it can be very beneficial. Not necessarily to run out there like Michael Vick, but be able to move in the pocket and make some plays with your feet when you have to is something that is attractive to some people."
endured more than played. But it was an experience that he believes will help him in the next level.
"I think it's real beneficial to go through the things we did as a team," Stanton said. "Especially being the leader of the team, it helped me a lot just to experience it. I think we lost every way possible this season.
"For me, it was a struggle, but it's made me a better person."
thinks his stock is back on the rise after taking a hit late in the year.
"I think so, any chance you can get and play with the talent that's out here and showcase your ability and do the best you can, it's going to benefit you," Stanton said.
For both Stanton and Smith, millions of dollars could be on the line the next few days. But even if neither vaults to the top of any draft boards, both likely will succeed.
After all, they've done it before.
defensive back Daymeion Hughes has earned the respect of the North quarterbacks. All three agreed Tuesday that he was the best corner on the field…Rutgers running back Brian Leonard has been taking snaps at both running back and fullback through two days of practices…Temperatures failed to reach 50 for the second consecutive day Tuesday.