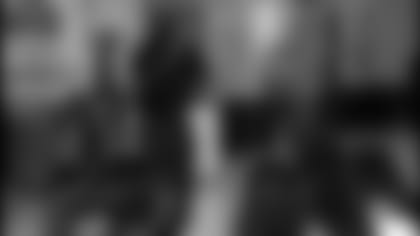 FB Jarrod Baxter spent his Tuesday morning off at Austin High School in support of education.
Two of Houston's offensive spark plugs dropped in to Austin High School this morning to tell the ninth grade class just how cool it is to stay in school.
FB
Jarrod Baxter
and RB
Jonathan Wells
joined Hans Meeder, the U.S. Deputy Assistant of Vocational Education, to launch a new NFL initiative call "
Winners Don't Quit: Stay in the Game
" program.
The U.S. Deparment of Education has teamed up with various NFL teams to spread the word in local high school's about the importance of education and how building early foundations can lead to greater success in life.
Baxter, a graduate and football standout at Highland High School in Albuquerque, New Mexico, shared his educational background with the students and also shared his plan for a career beyond the game of football.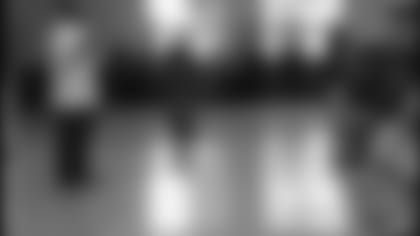 "High School is very important, enjoy it," RB Jonathan Wells told the students.
"It's not about where you are right now," Baxter said. "It's about where you're going. You need to have a vision; a vision for a career, not a job. A job is just temporary."
Wells also encouraged the importance of education. His commitment to school enabled him to leave John Curtis High School in River Ridege, Louisiana and be successful as a collegiate athlete at Ohio State.
"Focus on your education, your family and making the right decisions," Wells advised. "If you make the right decisions, you'll be better off down the road. And you can't do anything without having an education."
After addressing the ninth graders, Wells and Baxter met the students and members of Austin's football team.