**
Analyze this:** With the Texans currently enjoying their bye week, the coaches and players will be operating under a different schedule this week. The players will be practicing just once Tuesday before enjoying some time off.
While the coaches have no opponent to prepare for this weekend, Gary Kubiak said Monday that he and his staff will still be watching plenty of film in the next day or two.
"As coaches, what we're going to do is evaluate ourselves right now," Kubiak said. "That's what we're going to spend the next day and a half doing, really evaluate where we're at with our people and our group and then get a head start on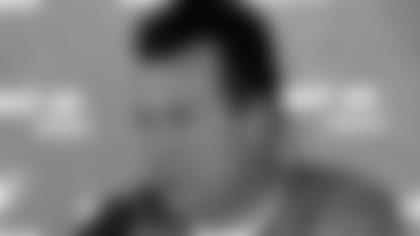 "We're going to spend the evening tonight and then tomorrow with our self scout. We'll just go back and evaluate our last four games, evaluate how we're doing, why we're doing it and who's doing it, and determine what direction we need to head as a football team throughout those next 12 weeks."
Life in the NFL is pretty structured week to week so the bye offers the staff a chance to look back, a luxury that isn't afforded during a regular game week. Ideally, Houston will expand on what's working best and eliminate what schemes have not been as successful heading into action a week from Sunday in
"It's a way of sitting down and taking all of these plays or all of those plays or all of those defenses and evaluate good, bad, whatever, and try and fix it," Kubiak said. "When you're a coach during the season, you're on a schedule, you really don't have the time to go back and to do that. I think it's really important right now that we just take a look at what we're doing and make sure we're doing the right things with the people we got."
Mario kicks it up a notch: Four games into the 2006 season, first round draft pick Mario Williams is leading the Texans in sacks thanks to a strong effort Sunday against the Dolphins. It was suggested Monday that Williams' effort level had increased against
and Kubiak agreed, though he pointed out Williams was not the only player who looked more active.
"He definitely did, I think we all did," Kubiak said. "I think the thing that was impressive yesterday was our team's energy and our team's effort. It was at a different level than it has been."
Williams might have been operating at a faster speed because the game has started to slow down for him. He looks to be more proactive in his pass rush as opposed to reactive. The coaching staff played a small role in that as they gave Williams a list of things that they wanted to see during action Sunday.
"We kind of scripted some things for him and I think it helped him," Kubiak said. "I think it gave him a little confidence in what was going on. We got some pressure around him to help him do his job, but I liked the way he chased the ball. He made some plays downfield, the two-point play, his effort, just to tip that ball, was the difference in us having to go to overtime or not so he did some good stuff."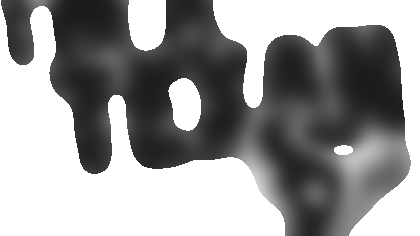 If at first you don't succeed: ** Despite averaging just two yards a carry Sunday, Houston still managed to rush the ball 33 times against a very good
defense. While statistically the performance on the ground was not impressive,
Houston 's stubbornness allowed the Texans to control the clock which they did for nearly 34 minutes, keeping their defense fresh. Still, Kubiak says the Texans need to improve the ground game to be successful.
"One of the big things for us offensively once we get going is that we have to find a way to run the ball better," Kubiak said. "We did not run the ball well yesterday, but the one thing that we did do is that we kept running it. It kept our defense off the field, it made our third downs more manageable. We ended in our possession time, the best that we've been all year and I think it showed in our defense. Even if you don't run it well, you have to be committed to it, but we have to find a way to run the ball better."
Kubiak added that it wasn't easy to keep sending his running backs into a wall of defenders.
"It was very difficult. As a play caller when you know you're not running the ball well and you continue to run it, it's very hard to do because human nature says, 'hey, let's just throw it.'"
Speaking of throwing it: In case you hadn't noticed,
has one of the top receiving tandems in all of the NFL with wide receivers Andre Johnson and Eric Moulds. Johnson is tied for the league lead with 30 receptions and third with 410 receiving yards. The addition of Moulds has helped Johnson find openings in the defense, but Kubiak said Monday that it's still a challenge getting No. 80 the ball on a regular basis.
"He's getting the attention, I'll tell you that right now, it's hard to get him the ball right now because of some of things teams are doing," Kubiak said. "But I've been telling him from the beginning that he's going to have to move to get us to get him the football. People are too good in this league that if you stay in one spot, they'll find a way to stop you. Yesterday, we had him inside, we had him outside, we had him right, we had him left, we had him everywhere formation wise and I think he's handled that and he's become more of a pro from a study standpoint."
As far as Kubiak's concerned, Johnson's ranking among the NFL elite shouldn't be a surprise.
"I think he's got a chance to be as good as there is in football," Kubiak said of his top pass catcher. "He's big, he's very fast, he's dynamic with the ball once he gets it in his hands, he's very strong, he's got a chance to go the distance. I think he has a tremendous opportunity. He's fun to work with everyday."
What's the secret to Johnson's success?
"His work habits," Kubiak said. "I was with Jerry Rice one year, and this kid practices like Jerry Rice used to practice. That's a very good compliment and I think that's what makes him what he is. He loves to work at his trait, he loves to play."