Though the drive to Reliant Stadium from
takes most about 30 minutes in moderate traffic, for Drew Tate, the trip took considerably longer.
Born and raised in the shadow of the nation's fourth-largest city, Tate was a U.S. Army All-American as a senior at
and was highly recruited.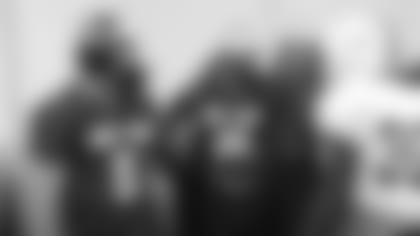 He was set to attend to Texas A&M, but a coaching shakeup shortly before signing day forced Tate to rethink his options. Tate changed his mind and instead chose the
Four years later Tate finds himself back in the
area, returning to play in the Dell East-West Shrine Game this Saturday at Reliant Stadium.
"It was hard for me with the changes at A&M," Tate said after East practice on Tuesday. "It was close to signing day and
was the first place I visited and it just felt special there."
It was a decision that Tate made reluctantly at the time, but in the end, it was the right one.
"It was the best decision I could have made," Tate said. "Being at
, there is nothing else there but Iowa Hawkeye football. We have so much pressure on us and its fun for us, but if we went 1-10 this season, we would still sell out, that's the kind of people they have there."
As a junior Tate was first team all-Big Ten and was named by several outlets as the conference's offensive player of the year. Tate was the key figure in a team that shared the Big Ten title in 2004 and made a huge splash on the national sports scene as just a sophomore.
His play during his junior year and this past season was also stellar, but with Troy Smith's efforts at
a year earlier, Tate slipped from the national spotlight.
where Tate is a local legend. While Tate was at the helm of the Hawkeyes,
enjoyed the best four-year stretch in school history. Now he's hoping to build on that success with a successful leap to the NFL.
At just six feet tall and only 192 pounds, Tate has anything but the prototypical body for an NFL signal caller. But despite his overall athleticism, evidenced in his rushing yardage while at
, he's determined to try to make it at the next level as a quarterback.
Scouts lined the practice field in the Texans Indoor Practice Facility at the
Tuesday to see if Tate can play quarterback in the NFL. It's not a certainty. In fact, it's likely that Tate won't be drafted come April, but that's not deterring him from attempting to put on a show while back in his home town.
"I just want to play the best that I can," Tate said. "I don't want to try to do too much. I'm having fun with these guys and I believe in the system that we're running and I'm going to try to execute it the best that I can."
While his size may be in question, his resume should not. If Tate is one thing, it's a winner and considering he was a three year starter in the Big Ten, that should say something of his ability.
"I don't know it might. I have no idea," Tate said of whether his Big Ten pedigree should hold some merit in the eyes of a scout. "To be honest, to play in a conference like the Big Ten for four years, that's pretty hard to do. You just need to impress one guy here, that's all that it takes."
campus Sunday. He is 14 hours short of graduation. He plans on finishing his degree this spring while preparing for
's pro day before the draft in April.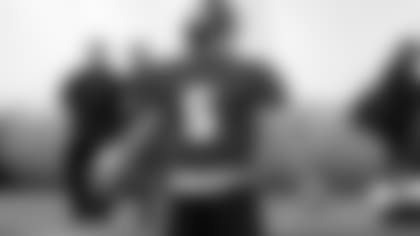 He's expecting a strong fan base in the stands when he takes the field Saturday night. The Tate family showed up in force in
, so he expects a large following this weekend.
That's really the reason Tate chose to play in this college all-star game. Year's after leaving
to pursue a collegiate career in football, he's returned to play his last game as an amateur athlete.
"The Hula Bowl and this game asked me and I think the Blue-Grey Game asked me, but I thought this was the best situation for me," Tate said. "To come here to
and have my family around every day is just great."