*At the Texans-Browns fan appreciation game, Stephanie Stradley (a.k.a. "Texans Chick") learned she had won the "I'm a Texan" fan video contest.  As a finalist, she ran out through the tunnel with one of the Texans flags prior to the game, and as a winner, she received a trip to the Super Bowl.  This is her story…
---
Every year the Texans have been around, I've entered their fan contest. A friend of mine asked me what compelled me to do such a darn fool thing.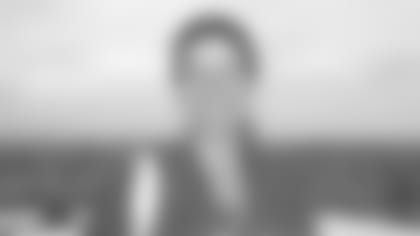 Thinking back, I just thought I didn't know anyone who was as excited about the existence of the Texans as I was, so I might as well prove it. You know, if they were going to crown an ultimate fan, I might as well be crowned.
Kind of a strange thought, I know, but being a fan of a team is supposed to be strange. The word "fan" comes from the word "fanatic."
One of the best things about participating in events like this and others is realizing that there are tons of crazed Texans fans out there. I've gotten to know a lot of them, and they are fun, good, proud, loyal people.
Obviously, getting to run out onto the field through the tunnel is an amazing experience that I will always appreciate. I've done it four times as a finalist in the contest, and it is just about one of the most fun things you can do as a fan. (The Texans are 3-1 the times I've run through the tunnel with a flag. I'm just writing this in case the team needs a little something extra for a game or they need a replacement for an ill flag guy.) 
The energy of being on the field before a game is indescribable. Here's some short YouTube video that my buddy Josh took that gives a flavor of what it is like: http://www.youtube.com/profile?user=hudprod. My favorite video is the one of the linebackers getting ready to go out on the field for pregame warm-ups.
I would have done these contests just for bragging rights, but I will say the trip I won to go to the Super Bowl was amazing. I've heard about how much hype there is for a Super Bowl, but you don't really get a sense of that unless you are in the middle of it.
The traffic is nuts, the people watching is crazy, and it quickly can get surreal. My friend and I went to have lunch at a nice hotel, and ended up hanging out at the pool next to Terrell Owens, and visiting with Browns quarterback Charlie Frye and his friends. We spent a good portion of one day at Radio Row and saw tons of players, journalists and talk radio hosts.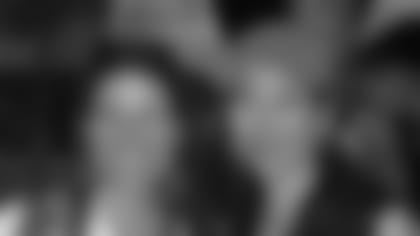 Super Bowls are weird because though you run into people who are huge fans of the teams, you also run into a lot of corporate people and extraordinarily wealthy people that are there for the parties. I have to say it is weird to be at a game, and not really have a particular rooting interest for a team. It makes me want the Texans to succeed faster, so I can go to a Super Bowl that matters for my favorite team.
My friend and I never met any other Texans fans in
, but we tried to be good ambassadors for the team and recruit some new ones. Bears fans were the friendliest, and even though there was a tailgate ban at the Super Bowl, some Bears fans did non-grilling tailgates anyways.
Weird or not, we had a lot of fun. The Thunderbirds flying over before the game were so low you felt like you could reach up and touch them. The halftime show was classic. And the game, well, it was messy and rainy. The rain wasn't too bad because it wasn't terribly cold. It just was unrelenting.
I would like to thank the Texans for holding fan contests. They have been one of the most fun things I've ever done, and if you ever have a chance to participate, I strongly suggest doing so.