It's one of the biggest clichés in all of football: "Well, the season never ends."
Of course, it is true. Season starts and a few games, a few draft picks and a few signings later, training camp begins.
Fantasy football is no different.
For some players the dedication is as strong and constant as the pale blue light that casts over their faces from the computer screen.
For those dedicated web crawlers the football season officially begins this week when the first training camp opens.
Training camp is the time to get insider information – juicy details on the players who may come out of nowhere to make the team (real and fantasy).
Soon it will be time to draft.
Here are a few Texans who might be good additions to the squad.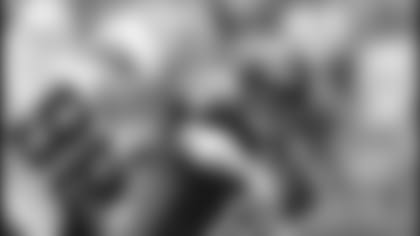 Coaches expect the third-year pro to get better in 2004.
After being sacked a league record 76 times in his rookie season, Carr missed four games last year. His numbers would have been better if not for that absence.
So there is a silver lining.
Carr had a career high 371 passing yards against a stout Tennessee defense last season. And will have plenty of receiver choices this season.
"I feel comfortable with where we're at right now and I feel comfortable as a quarterback," Carr said earlier in the off-season. "I think the guys around me feel comfortable with me in there. Most of us in the huddle right now have played together and the guys I haven't played with yet have played a lot longer than me. It's a good feeling."
Carr's passing numbers could skyrocket, especially in the first five games. San Diego, Detroit, Kansas City, Oakland and Minnesota were 27th, 29th, 30th and 23rd in total defense last season.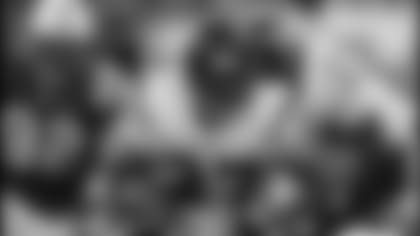 The reigning Rookie of the Year has plenty to prove in 2004.
It's not every day a fourth-round draft pick who was never a full-time starter in college breaks out for 1,031 rushing yards and eight touchdowns.
The Texans are switching to a zone blocking scheme, similar to systems run by Baltimore and Denver – two of the league's best rushing teams. Davis' touches will increase this season since he enters training camp as the undisputed starter.
His 4.3 yards per carry average means he's consistent. His 5-9, 216-pound frame means he can break tackles for the big play.
"He is very decisive in making the right decision on finding open rushing lanes," running backs coach Chick Harris said. "He explodes into the hole. He can stop and start. His quickness coupled with his speed just makes him so effective. And once he's out in the secondary, he's even more effective."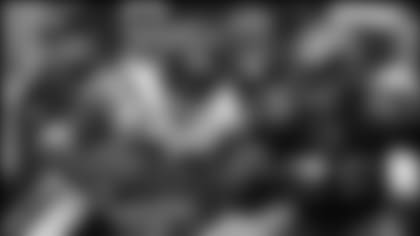 That very simple fact alone is good enough to get him open four or five times a game. He should bring in at least that many catches each week.
He averaged 61 yards per game in 2003 – his rookie season. He also led the AFC in yards after catch. Experience will help his consistency. And less heat will find Johnson as the offense develops more weapons.
Keep in mind this is the first season the Texans are planning to not start a rookie on offense.
"I think you saw Andre's big-play capabilities last season," head coach Dom Capers said. "He led the NFL in yards after catch. He certainly has all the physical tools. And I think at that position you see the biggest progress from year one to year two."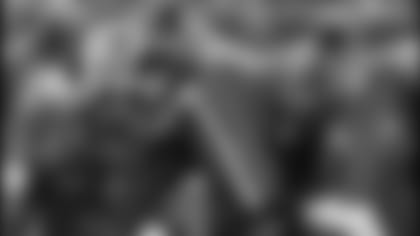 If you're looking for an inconspicuous deep threat to keep on your roster and start against certain defenses, consider Bradford.
The Texans offense has the potential to spread out in more three or four-wide sets this year, which will create more opportunities for the seven-year veteran. Bradford averaged 19.2 yards per catch and scored four touchdowns in 2003.
As for big plays, Bradford's last 10 touchdown plays have averaged more than 48 yards. He has also caught half of Carr's 18 career touchdown passes.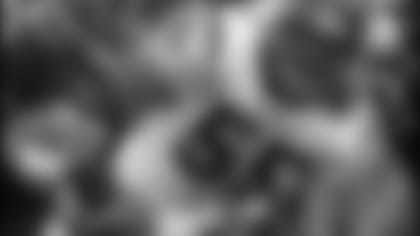 If your league allows you to earn points with a defensive player, Sharper is your man. He led the league with 195 tackles last season.
Sharper also had three forced fumbles and four sacks. The 6-year veteran has also been consistent, starting 111 of 112 games in his career, averaging about eight tackles per game. In a 3-4 scheme, Sharper should have plenty of chances to shine, much like Ray Lewis. He also said he wants to get off to a quicker start in 2004.
The rest of the team's linebackers have also improved. The addition of first-round pick Jason Babin as a true pass rusher on the outside should open even more interior doors for Sharper.
"I'm excited," defensive coordinator Vic Fangio said. "From top to bottom, we definitely have the best group that we've had since we've been here. We've got guys that have a chance to blossom into the position, which is encouraging."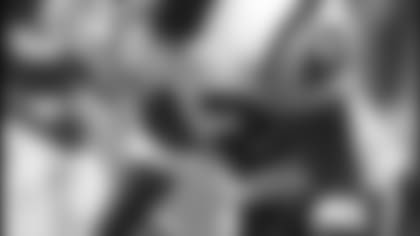 Moving from corner to safety shouldn't hinder Coleman too much. His seven interceptions last season were safety-type numbers. Given the opportunity to hunt for picks in the defensive backfield will suit the nine-year veteran. Coleman also had a forced fumble and 77 tackles in 2003.
"We think Marcus will give us the kind of athletic ability and playmaking skills that you need at the safety position," Capers said. "He's got good size and speed for a safety. He's also got long arms and good hands. He's done a good job to this point."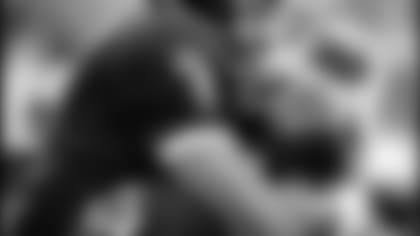 In the kicking world, consistency often outweighs performance.
Brown, the only kicker in franchise history, has proven to be a little of both. He has seven game winning field goals in his career and has missed only one field goal inside of 40 yards as a Texan.
A high scoring offense will lift his numbers in the extra point category. He should still get his looks at field goals.