THE NIGHT THE LIGHTS WENT OUT: The Texans don't ply their trade anywhere near the northeast part of this country but it seems even Houston's NFL team couldn't escape the recent string of blackouts.
Actually, there was no blackout Monday night inside the Texans' indoor facility. Somebody accidentally hit the switch. But what followed was an instant shift from bright light to pitch black -- as the offense was about to snap the ball, no less.
"That was an experience because we were right in the middle of snapping the ball," head coach Dom Capers said. "Things slowed down in a hurry."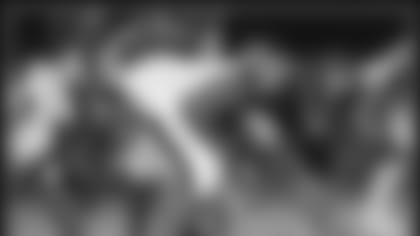 But once everybody got their bearing, the Texans -- thanks to some officers' flashlights and television camera lights -- filed orderly out of the bubble and onto the first outdoor field to finish practice.
And it was a long practice. The Texans didn't finish until about 9:40 p.m. But then again, Capers did give them the morning off.
"These guys have been working really hard and I felt we'd have a better practice tonight," Capers said. "I'd like to try and get their legs back so we can play with some zip Saturday night. We felt as a staff that meetings would be more beneficial and as you could see tonight we went a little longer. We didn't lose many repetitions."
Tonight was the team's last night practice. The Texans will get into more of a normal game week schedule tomorrow as the Chargers come calling Saturday night. And if nothing else, the last night practice proved to be a memorable one. Quarterback David Carr was wondering if maybe offensive coordinator Chris Palmer was behind it, adding yet another new wrinkle to his bag full of passing drills.
"I wouldn't be surprised if next week he shuts the lights out and put blindfolds on us and see if we can complete passes," Carr said.
WAIT AND SEE:Both defensive end Gary Walker and cornerback Darrick Vaughn suffered shoulder sprains against the Cowboys last week and both continue to sit out practice.
"Both are better today," Capers said. "But what I'm told is we're just going to have to wait and see how they respond to their rehab. We won't really know until they get a ways into their rehab. Obviously, we'll be somewhat cautious with both of them."
Norris saw action in 13 games last season, mainly on special teams. He hasn't had an NFL carry in his two seasons, but the NFL native is looking forward to the increased playing time Saturday.
"That'll be real nice, playing in front of my family and everybody here at home," Norris said.
The Texans will poke around the league to see if any other fullbacks peek their interest.
"Moran now steps into that role for us," Capers said. ""We'll certainly be looking to see if they are any fullbacks available that could come in and challenge."
RELEASE THE HOUNDS:Don't expect the players to get teary-eyed tonight as their heads hit the pillow one last time at the Residence Inn. Camp breaks tomorrow, which means they can finally go home.
"This is always a time where guys will be anxious to get home and sleep in their own beds," Capers said. "Many times, you can have a lot of distractions when you break camp because now their schedule is a little bit different."
Perhaps, but the team's focus shouldn't suffer. Any club coached by Capers is a disciplined club and this group of Texans hasn't done anything to dispel that theory since March.