FACELIFT: It's been one year since the Texans and Cowboys squared off in a preseason scrimmage. Houston was creating a team from scratch while Dallas made the trek to the space city with HBO cameras in tote, Dave Campo as a head coach and a lot at stake with a new interstate rival in the mix.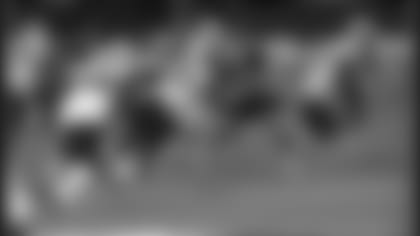 One year and 180 degrees later, both teams have new agendas. The Texans have one year of experience under their belts and have added some more offensive threats to help in the scoring department.
The Cowboys are under the direction of new head coach Bill Parcells, are adjusting to new schemes and are all business when it comes to turf talk.
"I was impressed," head coach Dom Capers said about a changed Cowboys squad. "I think they've got some good players. It looks to me like they've gotten off to a good start here. I know they've had seven straight days of two-a-days so they've obviously got a lot of work done.
"It was all action out there and not much talking today. Those are the kinds of teams that always concern you."
The morning practice began with a half-hour devoted to special teams work. Both punt return units were given a good amount of reps. For the Texans, returner J.J. Moses continued to show speed, even against new faces on punt defense.
Kickers Kris Brown and Todd Sievers were accurate in field goals and the coverage unit was able to practice against some new speedsters while Cowboys' Woodrow Dantzler, Zuriel Smith and Terence Newman fielded punts.
Because the night scrimmage will only include extra points, both coaches agreed that focus on special teams in the morning was a priority.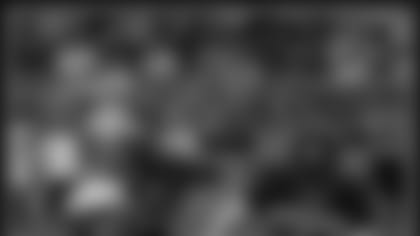 "We aren't going to punt the football tonight, we will kick field goals if we're in field goal range," Capers said after the morning practice. "That's something that we wanted to get work on, both punt protection and punt defense and field goal and field goal protection. I think we got excellent work today."
After individual position drills, the Texans and Cowboys' offensive and defensive lines merged to practice blocking off the line of scrimmage while the remaining positions took part in seven-on-seven drills.
Deep passes were the popular choice of the morning with both squads' quarterbacks. Cowboys' QB Tony Romo hit WR Joey Galloway for a bomb in the end zone early on while Texans CB Jason Bell answered when he got a piece of Quincy Carter's pass attempt. The ball then landed right in the arms of Houston LB Jay Foreman.
In red zone, QB David Carr hit WR Jabar Gaffney on his first pass for a score. Gaffney, who was matched up against Cowboys 2003 first-round draft choice CB Terence Newman, was just the first Texans receiver to pull the ball in over the goal line. Rookie WR Andre Johnson also hauled in a touchdown when Carr found him on a high strike deep in the end zone.
Though the level of competition was high, tonight's scrimmage is where players, old and new, will pull out all the stops. Each team will get five drives consisting of ten plays a piece. The abbreviated practice game will be a crucial evaluation, especially for the new faces and young graces.
"I'd like to see us go out and handle the basics where we can get out of the huddle and get up and off on the snap count and run a play on offense," Capers said about the goals of the scrimmage. "We'll be using a lot different combinations so the continuity won't be there in terms of chemistry.
"On defense you'll see a lot of young players. You won't see much out of our veteran players. We know what they can do."
For Capers, low injury numbers and crisp fundamentals are top priority. Carr is looking to see an improvement in production on offense. With 16 NFL games under his belt and one prior win over the Cowboys, Carr is much more secure in the pocket.
"That scrimmage last year, I had never played an NFL game scrimmage so it's a lot different now," he said. " I have more confidence and actually know what I'm doing.
"We'd like to get some completions, some first downs, just move the football so we have a good feel going back to Houston."
Though both teams will use numerous personnel combinations and many starters will watch from the sidelines, the highlights from the evening scrimmage will be shown in homes across the state of Texas. It's a vision that every player holds in the back of their minds.
For Carr and the rest of the Texans, last year's season opener can't be topped.
"We played and won bragging rights last year," he smiled.
THE GREAT INDOORS:The Texans had their second taste of life in a bubble when they hit the field turf inside the Alamodome this morning for the first of Saturday's two meetings.
The squad practiced for the first time in the Reliant Park indoor practice facility Thursday to take a respite from the afternoon heat while maintaining fresh sets of legs.
After spending the vast majority of spring practice sessions and now training camp in the heat, the players have a new appreciation for the luxury of air conditioning.
"This dome is nice," Carr laughed. "It's like our bubble back home. When you work in 75-degree weather everyday, it's cool."
While the Cowboys will spend their entire training camp in the confines of the Alamodome, Houston head coach Dom Capers has different plans for his men. Just as important as the game plan for the Texans opening game against Miami is the team's ability to endure the South Florida elements.
"The fact that we open up with the Miami Dolphins in Miami certainly factors into getting a few of those workouts in under the sun and out in the heat," Capers said about the team's summer practice schedule. "But we'll use the bubble and we'll be fresh and ready to go to Miami."
The Alamodome, built less than ten years ago, is home to the Dallas Cowboys training camp for the second year in a row. The venue is the old home of the NBA San Antonio Spurs, who have since moved to a new arena. Along with area high school football, the Alamodome now sees action in the college football post-season when The Alamo Bowl comes to town and will also host the 2004 NCAA basketball Final Four.
FAMILIAR FACES:Two former Texans, RT Ryan Young and DT Willie Blade, were reunited with old teammates and coaches for the first time since their departure for Dallas.
Young, one of the Texans 2002 Expansion Draft selections, signed with the Cowboys where he joined his former New York Jets coach and mentor, Parcells.
Parcells drafted Young in the seventh round of the 1999 draft out of Kansas State, and was one of his first new additions to bring on board when he took over as the Cowboys head coach.
Young has been getting many reps as the Dallas starting right tackle after battling a groin injury during his 2002 stint in Houston. Healthy and happy to join his former coach, Young is ready to return to action with Dallas.
"He drafted me and taught me a lot about being a professional," Young said about Parcells. "It's good to get back with somebody that I was originally with."
"Coach Parcells motivates me. I don't know what it is about him, but he's a good guy to play for."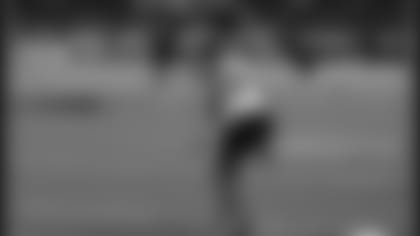 Brown sees many upsides to the out-of-town excursion. While family and friends will get the chance to see him in action, Brown sees the change in pace a refreshing change for he and his teammates.
"This is the first time I've gotten to play at home since becoming a pro," Brown said. "I'm real excited. I've got a lot of family out here and I'm enjoying every minute of it."
Brown, like Sears, went to Converse-Judson High School.
"I don't even think the dome was built when I was in high school," Sears said. "This is the first time I've played here since then."
INJURY REPORT: Head coach Dom Capers wants today's scrimmage to strengthen his squad, but he also wants to return to Houston with as few injuries as possible. Texans S Travares Tillman left the early practice during the special teams portion after injuring his arm in a punt coverage drill.
The preliminary evaluation was a fractured forearm.
"It's too bad for Travares because Travares is one of the guys I had circled to really get a good look at," Capers said about Tillman's injury.
Capers expects a few to jump back into action next week.
"Steve McKinney and Zach Wiegert I would imagine get back next week sometime," Capers said. "Once those guys come back we'll be able to start to develop more. They're our two most experienced linemen, we need them from a leadership standpoint in there. Hopefully Fred Weary will be able to return sometime next week."