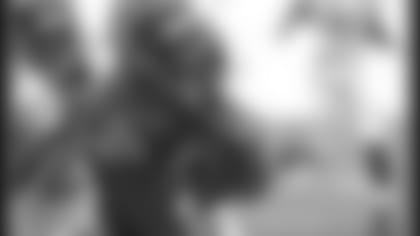 Our weekly Texans Q&A, sponsored by the Houston Chronicle, continues this week with Texans wide receiver Corey Bradford.
Bradford led the team in receiving yards last season, averaging 15.5 yards per catch. He also paced the Texans with six touchdown receptions. Bradford is a native of Clinton, La., who played his first four NFL seasons in Green Bay.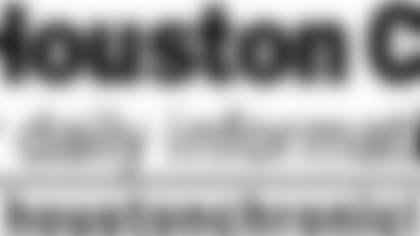 Corey, with a season under your belt, how would you say David Carr ranks with your past quarterback, Brett Favre, as far as skill and leadership of a team?
Keeth, since camp has started, David has been taking the role of a leader because the quarterback is the leader of the team and your offense. I wouldn't say David is on Brett's level yet, because Brett has been in the league a while, but give him some time and he'll be up there.
Hello Corey, I have two questions. The first question is who is the toughest cornerback that you have ever played against? Secondly, what is your favorite video game?
E, the hardest cornerback I've faced has got to be Aaron Glenn. He is small and quick and against tall receivers he can stay under your pads like a little gnat the whole game.
   <span>My
   favorite video game of course is Madden on Sony Playstation. I'm waiting
   for Madden '04 to come out right now.</span>

Corey, what are your impressions of Andre Johnson? What advice have you given him? What receiver does he remind you of as far as size and speed?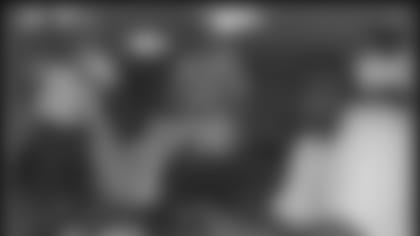 Corey Bradford and OG Fred Weary play Madden '03 in the players' lounge.

Doug, Andre reminds me of Terrell Owens. (Andre) is quiet, though. I thought I was quiet. He is quieter than me. But he talks when all the wide receivers get together.
   <span>I
   was talking to (Andre) and I told him that he is so big and strong that
   when he is playing he should just manhandle defensive backs. Every
   (defensive back) he will go against this year he will outweigh by at least
   40 to 50 pounds and be at least three to four inches taller than.
   Basically, I told him to act like the man that won the (2001) national
   championship at Miami.</span>

Corey, what is more important for a wide receiver, running good routes, speed or blocking technique?
Roy, you got to have speed to be a wide receiver. I think running routes is important, too. But really, you need to have all three of those (attributes). You can't have one and not the other ones. You need all three.
*Corey, how many wins are a realistic goal this year, with that grueling schedule?
Billy, I don't know. The NFL is tricky. We are not going to predict wins or losses yet. We are just going to take one game at a time and let the season go through.
Corey, do you ever look back in hindsight and regret leaving Green Bay?
--Paul Musker (Harrogate, UK)
Paul, the way that the situation went down in Green Bay, I know I'm in the right place.
What's the experience like on game day at the noisy Reliant Stadium in comparison to Green Bay?*
*Jay, we have great fans here in Houston. Green Bay has tradition, though. But eventually, when we start winning a lot around here, we'll win the fans over more.