---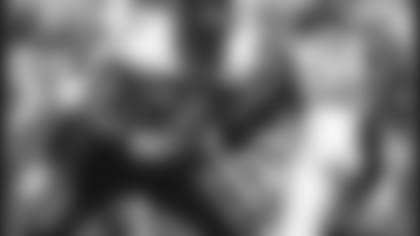 </td></tr></tbody></table>

Our weekly Texans Q&A, sponsored by the Houston Chronicle, continues this week with Texans offensive lineman Todd Washington.
The versatile Washington has stepped in as Houston's starting left guard but he can also play center. Washington spent his first five seasons in Tampa Bay, helping the Bucs win Super Bowl XXXVII last season. A native of Melfa, Va., Washington attended Nandua High School.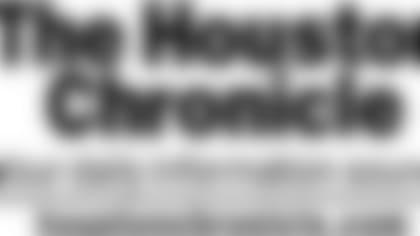 ---
Todd, how has it felt stepping into a starting role with the Texans for the first time in your career? Has your mindset during the week changed at all?
Jason, my mindset never changes. I always prepare like I have to get ready to play a game, whether it's only a series, a quarter or an entire game. I'm very fortunate to have an opportunity to be in a starting role. I'm doing the best I can to keep it.
Todd, as a former member of the Tampa Bay Buccaneers, what was it like having such outspoken teammates like Warren Sapp and Keyshawn Johnson?
Johan, those guys demanded a lot of attention. That's what they wanted and that's what they got. I just went in there and did my job the best I could. * *
Todd, when you see Domanick Davis breaking tackles and making big yardage gains, does it give you extra motivation to keep blocking?
Lisa, it makes you want to block harder. You don't get tired as fast. No matter if the holes you create for him are as big as an 18-wheeler or as small as a crack, he is going to find a way to get through.
Todd, what has been the toughest transition for you coming from Tampa to Houston?
Paul, just the move was tough. Selling my house, moving everything I had and my family and just making sure everything was here in one piece was the hardest thing for me. The quicker I got it done, the easier it was for us to get acclimated to the city. Right now, this is the best thing for me and I love it.
Todd, who is the toughest Texans defensive lineman that you go up against in practice?
         Jason,
         they are all pretty good. I can't point out one guy. They run a
         different defense, a 3-4, than do most teams in the NFL. They are
         all pretty good, though.

This article has been reproduced in a new format and may be missing content or contain faulty links. Please use the Contact Us link in our site footer to report an issue.