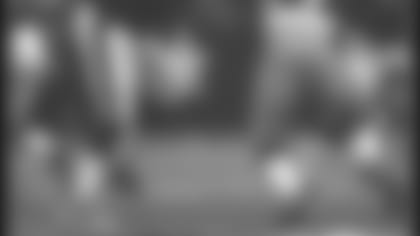 Our weekly Texans Q&A, sponsored by the Houston Chronicle, continues this week with Texans offensive guard Milford Brown.
Brown, who the Texans drafted in the sixth round of the supplemental draft on Sept. 27, 2002, played college football at Florida State for one season. He transferred there from East Mississippi Junior College where he twice earned consensus first-team JC All-America honors. A native of Montgomery, AL., Brown attended Carver Senior High School.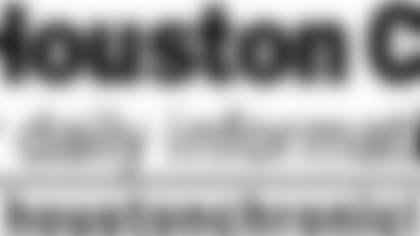 Milford, how many games does the team look to win this season? Is it possible that you could finish at .500?
--Andrew Keech (St. Albans, UK)
"Andrew, yeah, we could definitely finish above .500. I feel like if everybody comes together, we should be at .500."
Milford, do you block differently for David Carr, who is pretty much a dropback passer, than you would for a scrambling quarterback like Michael Vick?
--Doug Corrado (Memphis, Tenn.)
"Doug, it just depends on the situation. If (Carr) is going to scramble, you always have to be aware. You just have to keep your head in the game the whole time. You have to know what the quarterback is doing."
Milford, during this preseason, what have you been focusing on individually to improve?
--Roberto Ghedini (New York, N.Y.)
"Roberto, definitely my footwork. I'm just trying to work on all my techniques every day."
*Milford, I just drafted Stacey Mack and Jonathan Wells in my fantasy football draft and I was wondering how it is different blocking for each of them since their running styles are so different?
--Paul Yazbeck (Georgetown, TX.)
*"Paul, both of them are hard runners, so it just depends on the plays that are being called. Both are pretty much straight-ahead, North-South runners to me."
Which one of the Texans' defensive linemen is the toughest to block? Also, what does David Carr do to show his appreciation for his hogs in the trenches? *
*--Rob Worthington (St. Paul, Minn.)
"*Rob, Gary (Walker). Because he doesn't really give you an initial move. He makes his move off of your mistakes. However you pass set on him, that's what he is going to make his move off of. That is what makes him so good, his countermoves."

"David is a good guy. He's just a good, quality guy. He had a barbeque at his house for (the offensive linemen) at the end of the coaching sessions. I'm pretty sure that David will have cookouts for us, whatever we ask for. He'll take care of you."