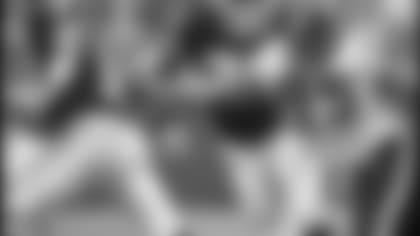 Our weekly Texans Q&A, sponsored by the Houston Chronicle, continues this week with Texans defensive end Jerry DeLoach.
DeLoach, who the Texans acquired through a trade with the Washington Redskins on April 4, 2002, originially signed with the Redskins as an undrafted free agent out of the University of California-Berkeley. In 2002, he started all 16 games, recording a career-high 102 tackles. A native of Sacramento, Calif., DeLoach attended Valley High School.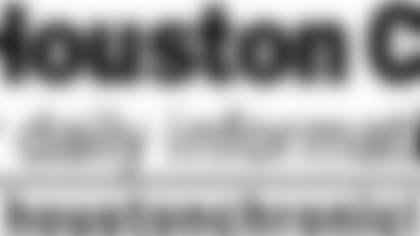 "Björn, if I am correct, Steve is in his eighth year. He is an older veteran, been playing the nose tackle position for a couple of teams. I have full confidence that he'll come in and be able to pick right up where Seth (Payne) left off."
Jerry, who do you try to pattern your game like? Were there any players that you especially looked up to growing up?
"Bob, I kind of just try to watch the (defensive) tackle position. I didn't really focus on one particular player. I just kind of try to take a little bit from what I might have seen in a particular game, or a certain move."
Jerry, which do you prefer: using your strength to overpower an offensive lineman; utilizing your technique to outmaneuver an offensive lineman; or using your speed to blow past an offensive lineman?
"Tyler, you might be doing a stunt where you need to be quicker (and) your footwork has got to be right. Then there are times when you've got to dig down and be strong and overpower somebody. Playing defensive line, you've got to use all three (techniques) most of the time. It's always good to beat somebody fast, but everybody is professional in this game - that doesn't happen often. You've got to put everything together."
*Jerry, who has been the toughest offensive lineman you have ever gone up against?
*"Val, I'd say Larry Allen (of the Dallas Cowboys). I was in Washington for two years and I got to play against him for those years I was there. Coming over here to Houston, we scrimmaged against them and played them last year and then this year in the preseason. He is a good o-lineman and good competition."
*Jerry, with the injury to Seth Payne, will the Texans need to run more stunts and try to disguise their defense more than usual? *
"*Alvin, honestly, I don't know if that's what we need to do. I'm just running the plays that Vic (Fangio) calls. If that's what he decides to do (and) he thinks that will help us out, then I'm all for it. I don't think we need to disguise our stunting or anything like that."
*Who is the funniest player on the team and what has been the best practical joke?
*"Oscar, we've got a lot of funny guys. There are guys that talk a lot of trash and then there are some guys that think they are comedians. I would say probably the funniest guy is Charlie Clemons. He has a good sense of humor.
"I remember last year somebody kidnapped Gary Walker's truck and parked it way over (near the practice bubble) and he didn't know where it was. There was toilet paper on there. That was kind of funny."