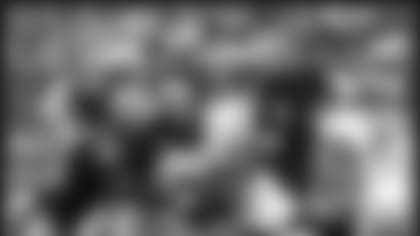 Our weekly Texans Q&A, sponsored by the Houston Chronicle, continues this week with Texans linebacker Jay Foreman.
Foreman, acquired in a trade from Buffalo last year, paced the Texans in tackles with a career-high 193 in 2002. Foreman re-signed with Houston this past off-season and continues to thrive at the team's buc linebacker position. Foreman is a native of Eden Prairie, MN and he attended the University of Nebraska. His father, running back Chuck Foreman, was a five-time Pro Bowler for the Minnesota Vikings.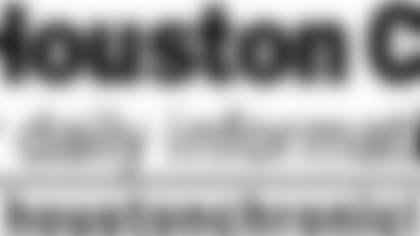 Jay, who is the toughest running back that you ever had to go up against?
"Andres, I'd have to say it's a tie between Travis Henry and Ricky Williams."
Jay, what were your major influences for staying with the Texans?
Jay, how come you seem to excel more with Texans than you did in Buffalo?
"Mwengi, I think it is more the coaching (here). They work with you so you get a better understanding (of the defense). My last year in Buffalo, I didn't really understand the defense, so it took me a little while to catch on. This is a good defense for me."
*Jay, do you think the Texans can be a Super Bowl team in around five years?
--Brandon Boyd (North East, PA)
*"Brandon, I think if we just keep doing the things that we are doing and keep the core guys here defensively, I think it will maybe be less than five years (until we make the Super Bowl). I think that we're on the right track, we just have to get over the hump."
*Jay, how much of an impact do you think that the defense is going to have on the team this season? *
--Maria Dawson (Clarksville, TX)
"Maria, as long as we go out there and not rest on what we did last year and try to get better at the things that we were weak at last year, I think we'll be one of the top defenses in the league."