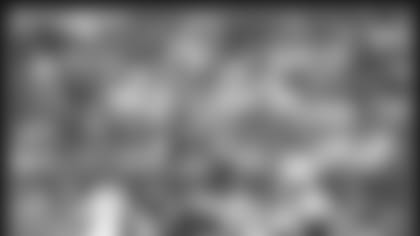 </td></tr></tbody></table>

Our weekly Texans Q&A, sponsored by the Houston Chronicle, continues this week with Texans rookie linebacker Antwan Peek.
Peek, a third-round pick out of Cincinnati, is flourishing on both defense and special teams. He has eight tackles, one sack, two passes defensed and two special teams stops. He is expected to make his third start of the season this Sunday at Indianapolis in place of the injured Charlie Clemons. A native of Cincinnati, Ohio, Peek attended Woodword High School.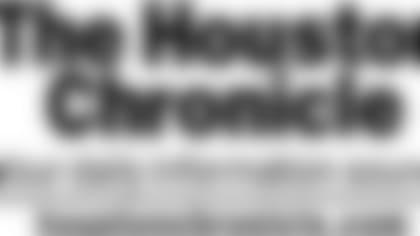 ---
Antwan, I saw that you played a little basketball at the University of Cincinnati. Are you the best basketball player on the Texans and do you think that you could take Rashod Kent in a game of one-on-one?
Chuck, that would be a battle because he is a big boy, but I think I could beat him to the basket. Going off the athleticism that I see around here, I think I may be the best player.
Antwan, you are probably one of the most emotionally charged players on the team during games, do you see any downside to that or do coaches tell you to bottle that up sometimes?
Christine, no that's always been the way that I've played throughout my career, even in college. I was always one of those excited, emotional players and my coach in college always used to call me 'electricity in a bottle.'* *
Antwan, I know the Texans' outside linebackers do a little of both, but do you feel more natural as a pass-rusher or as more of a traditional linebacker?
Mike, I've become accustom to being a traditional linebacker. I love pass-rushing and that is my job right now, but I have to play the role of both. So I would say traditional linebacker.
Antwan, did you go through any "rookie hazing" during training camp? If so, which player messed with you the most and what did he do to you?
Thomas, I didn't really have it that bad. The most I've had to do is carry shoulder pads and carry helmets. It hasn't been that bad for me.
Antwan, what has been the biggest adjustment for you coming from college to the pros?
Aaron, the playbook is so much bigger. That's been the biggest transition. I've adjusted to the game pretty well. It's been going well for me. I would say the mental part of it has been difficult, though.* *
Antwan, out of all the quarterbacks in the NFL now, which one would you love to sack the most?
         A.C.,
         all of them. I want a piece of all of them.