Aside from the Texans' decision to place Domanick Davis on the injured reserve list Saturday, the team also released offensive tackle Seth Wand.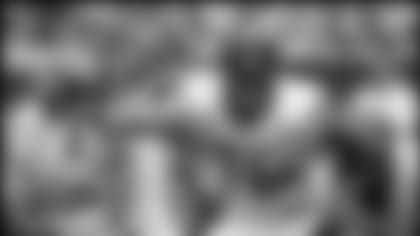 "First off, we started over with Seth this year," Kubiak said. "And I think that (assistant head coach Mike) Sherman and (offensive line coach John) Benton did a heck of a job with him.
"He made a lot of progress, but he's still got another step he's got to take as a player. And I'm telling you the same thing I told the kid this morning. He knows what he's doing. He's very athletic. The key to him becoming a day-in, day-out player in this league is being more physical."
If Wand clears waivers, Kubiak didn't rule out the possibility of the team re-signing him in the future.
"Like I told him, if something doesn't work out for him, he's a guy you welcome back in a heartbeat and love to go back to work with and take another offseason to teach him what you do and get stronger," Kubiak said. "He's a great kid. We just felt like the best thing to do for our team right now is use Ephraim as our swing guy."