The scheme is the 3-4, a defense not seen often in the NFL these days.
The Texans, however, think it's not so much the scheme as it is the team they are playing this Sunday in Foxborough, Mass.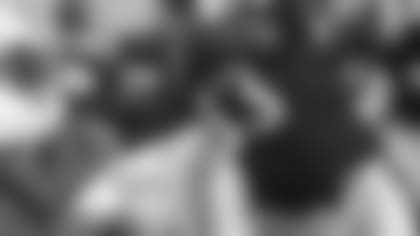 The New England Patriots make the 3-4 defense, not the other way around.
"I really don't know," Texans offensive tackle Ephraim Salaam said when asked what makes the Patriots' 3-4 defense so effective. "In order to play the 3-4, you have to have outstanding outside linebackers, and New England has that.
"But it doesn't matter. It's just work, you know. They can line up in a 2-2-9, whatever you want to do. You still have to block it."
It might seem the Pats are in a 2-2-9 with 13 players sometimes. They are eighth overall in the NFL in defense (allowing 294.7 yards a game), but they are especially tough against the run, ranking No. 3 in the league (86.4). And their pass defense has allowed the fewest number of touchdown passes (nine) of anyone in the NFL.
The alignment does pose part of the problem. Only the Cowboys and Jets showed any 3-4 against the Texans this year, and only Dallas used it exclusively. The Texans lost both those games, including scoring a season-low six points against the Cowboys.
"It's a different defense," Salaam said. "Not every team runs it, so it brings up different problems in terms of blitzing and assignments for linebackers and defensive ends. Anything you don't see that much is difficult when you go up against it."
Quarterback David Carr thinks the only thing that matters is the personnel.

"It depends on the players," Carr said of the 3-4 defense. "They've got really good players. If you've got a (Vince) Wilfork (Pats nose tackle) in there, he's pretty impressive.
"He's playing a two-gap (technique) and it's like having two guys in there. You know he can play both gaps and their defense is freed up. When they do that, their defense is pretty impressive."
The Patriots' front line is impressive. Wilfork is joined by ends Ty Warren and All-Pro Richard Seymour. Warren, a 6-5, 300-pounder from Texas A&M, leads the team with 6.5 sacks and is tied for third on the team with 69 tackles.
Seymour is the headliner, though. He has gone to four straight Pro Bowls, a New England record for defensive linemen, and he creates problems everywhere.
Offensive coordinator Troy Calhoun also believes the 3-4 is only as good as the players it utilizes.
"We faced it two other times," Calhoun said. "We saw it against Dallas and there are some similarities there. And with the Jets, too. It is a little bit unique and I think ultimately it still comes down to who's playing it.
"They've got the three interior guys who are really terrific football players. Seymour's outstanding. Wilfork, the nose guard, is hard to move. He makes you put two bodies on him every snap and as soon as you've got to put two guys on one, you're going to be short a hat. Then Ty Warren is playing very well, too."
Calhoun believes that powerful line is the key to this Patriots' defense.
"Those three interior guys gobble up a ton of space, just physically the way they use their hands and disengage," Calhoun said. "They don't give up movement even when it's a double team.

"And yet the impressive part of it is still the way they can transition into pass rushers on downs where they get a chance to widen out and head up the field. That's rare to find when you've got that kind of power and strength to hold the point yet still be that explosive off the ball."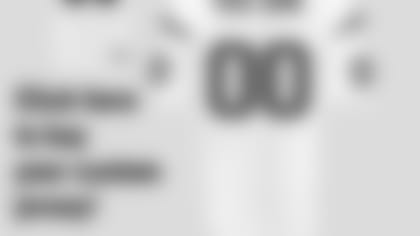 ](http://store.houstontexans.com/product/index.jsp?productId=1772606&cp=2237490&page=4&doVSearch=no&doVSearch=no&clickid=mainnavgeartxt&pageBucket=0&parentPage=family)Calhoun knows the Texans will have their hands full regardless of the scheme.
"It's an outstanding defense," he said. "They have very good size and great experience. It's a terrific scheme. They've got a good bit of background in their scheme, especially with their front seven.
"They do as good a job as anyone in football of being able to stop the run with only seven guys. It's extremely impressive."
It's not only the daunting run defense that concerns Calhoun.
"Coverage-wise they do a good job of keeping people off balance," he said. "It's a good group, just talent-wise it's good. Their whole approach system-wise, you can tell they've got a superb grasp of what they're doing."
But the Texans aren't dreaming up any wild schemes just for the 3-4 defense. Trying to change canoes in mid-stream is never a good idea. And besides, Houston fought the Pats to a standstill three years ago in Houston before falling only 23-20 in overtime.
"You work from week to week from a game-plan standpoint," Calhoun said. "You still have a system and a background that you draw upon. You can get to where you're a little bit too far outside the bounds and you hurt yourself.
"You've got to make sure you're doing things your guys have some experience doing. There's a time element, too. You get too many X's and O's and your O's don't move well enough."
So long as New England doesn't bring out that rare 2-2-9 scheme, the Texans should be all right.